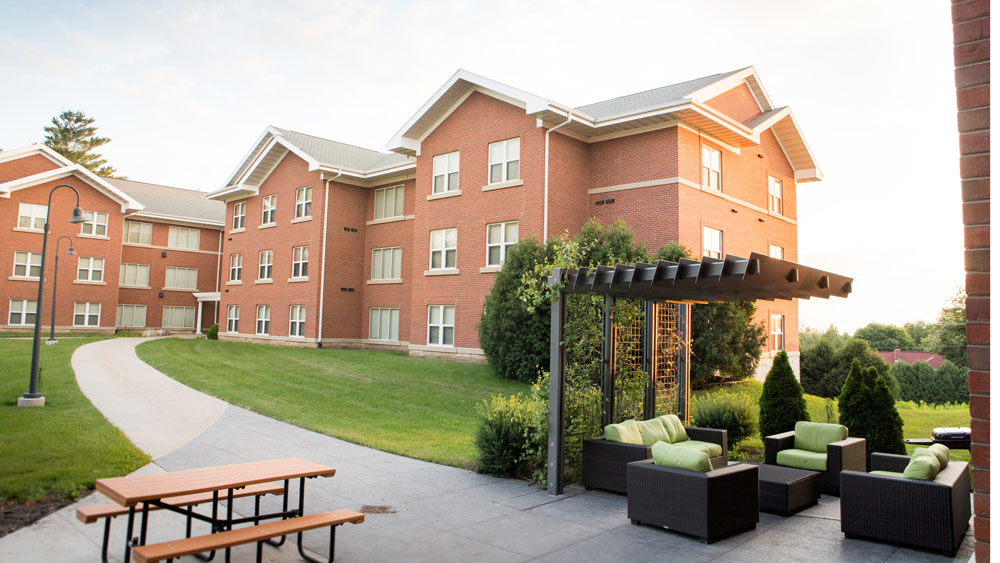 Discover your home away from home
You'll find that our residence halls are more than rooms—they're vibrant communities that are inclusive, caring, and supportive. You'll be able to meet new friends, engage in group activities, and just hang out. Cornell offers many different living options for our students—from well-accommodated dorms to apartment-style residences. Want to live in a place that really makes you feel welcome? Cornell College is for you.
First-year living
As a first-year student, you will live in one of five residence halls. Interested in living with students who share your common interests? Ask to be part of one of our first-year themed living communities.
Upper-class living
As an upper-class student, you'll have a wide range of choices, including suite- and apartment style living. You'll also have the opportunity to engage in a Living and Learning Community (LLC) where you can dig deep into topics with students who share your interests.