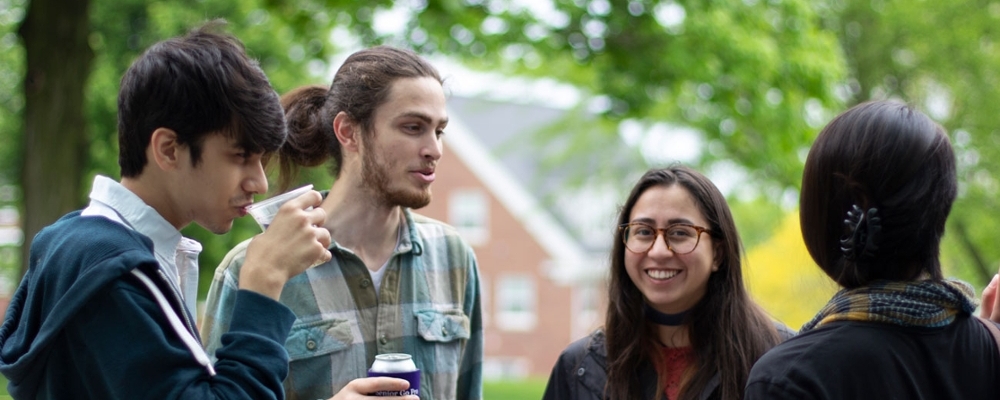 Making the most out of life on campus
Life on the Hilltop can be exhilarating with so many opportunities to explore. We want to help you make the most of your time here by providing the information you need to get off to a great start and to fully understand what's ahead for you in the next four years.
We also want to make you aware of the many resources available as you adjust to college life. Want to know what you should bring to campus? Want to understand student policies and expectations? Want to take advantage of our free academic support services? You've come to the right place.
Preparing to come to campus
As you begin your Cornell journey, you will undoubtedly have a lot of questions. We're here for you. The links below provide valuable information that will help make your transition to college life as seamless as possible.
When you're living on campus
We support you at every turn—from helping you connect with your first roommate, supporting you in your studies, and to introducing you to groups and organizations that share your interests. As a student, you have a depth and breadth of resources to make your four years at Cornell truly fulfilling.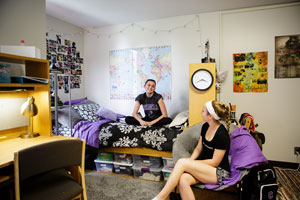 A double room in Tarr Hall
Living with a roommate
Want to make sure you and your roommate get off to a good start? We do too! We offer strategies that can help you open the lines of communication, create mutual understanding, and get to know each other better.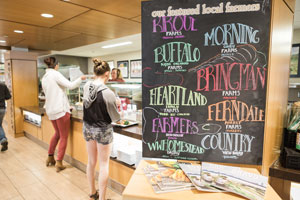 The Hilltop Café sources food from local producers.
Meal plans
We offer a variety of meal plans. Which one is right for you? Browse our offerings to learn about options, pricing, and plans for those with special dietary requirements.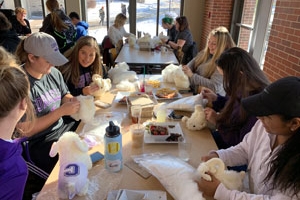 Cornell first-year students stuff rams over lunch.
Student life
Cornell is the ideal place to pursue your passions, build relationships, and discover new interests. What do you want to get involved with? Explore all the opportunities that await you on the Hilltop.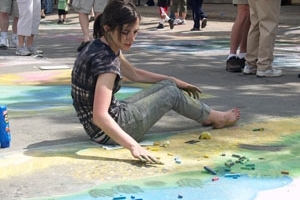 Mount Vernon hosts many festivals like Chalk the Walk.
Mount Vernon and community
Up for a short road trip? You'll find plenty to do in Mount Vernon and the surrounding areas. Take a hike. Tour a museum. Go antique shopping. Enjoy the fine arts. Explore all that our wonderful region has to offer.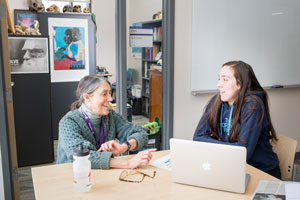 Students meet with faculty advisors.
Academic support and advising
We offer a unique and supportive academic setting that will set you up for success. We can connect you to tutors, offer study strategies, and help you with time management. If you have special needs, we can provide the appropriate accommodations. We offer workshops you can attend with your peers and we offer one-on-one support and advising because we believe in creating an environment that will support success.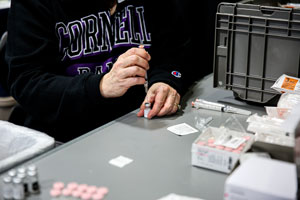 Cornell's Health Center is staffed with nurses.
Student health and counseling
Your physical and mental well-being is a priority for us. If there comes a time during your four years when you need medical care or professional counseling services, know that we are here for you. It's easy to make an appointment, and, of course, your care is confidential. If we can't provide the services you need, we can refer you to the resources that will be most helpful. Insurance is needed for services off-campus. 
---
"We all go through challenging times. Having some support from someone who can help explore options may make getting through those challenges a little easier."–Director of Counseling Brenda Lovstuen
---
A community founded on personal responsibility
Cornellians by their very nature are conscientious, respectful, and cooperative. It's how we've built such a strong, safe, and sustainable culture over the decades. We invite you to learn more about the policies and programs that make Cornell a welcoming place for all.
Preparing for breaks and closing
While we don't want to see you go—even if it's for a few days—we do want to make sure you're prepared when you do. Below is information you'll need to know as you gear up for your well-earned break. The halls remain open during fall and spring break but close for students over winter break.