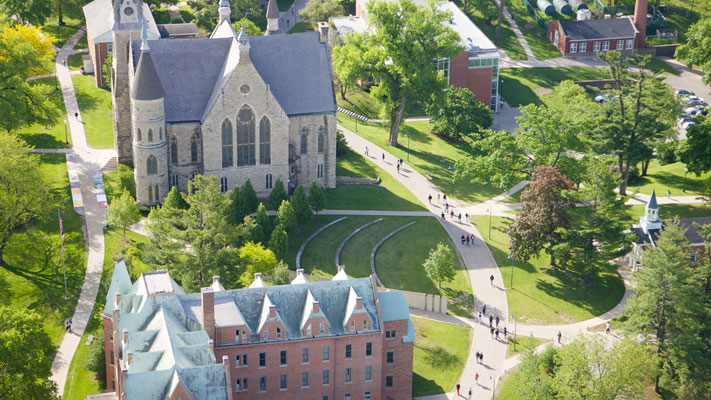 Discover Mount Vernon, Iowa
Welcome to the Hilltop. Cornell's main campus is situated along a pedestrian mall that stretches from our state-of-the-art science facilities on the eastern border to a series of residence halls and our campus theatre on the west. While our entire campus is part of the National Register of Historic Places, our renovations and new buildings are tailored to make the most of our block plan calendar. We are located in the urban fringe Iowa town of Mount Vernon, which means there is easy access to both exciting city life and beautiful outdoor recreation within a short drive or walk.
You're invited to get a closer look—get to know the friendly Mount Vernon community and explore Cornell!
How to get to Cornell College's campus
The airport near Cornell College
Fly into the Eastern Iowa Airport (CID) outside Cedar Rapids, Iowa. Mount Vernon is only 20 miles away via US-30 E.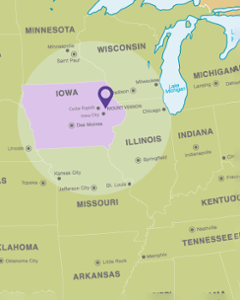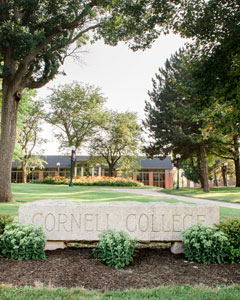 Driving to Cornell's campus
Cornell is conveniently located 2 hours from Des Moines, Iowa; 3½ hours from Chicago, Illinois; 4 hours from Omaha, Nebraska; and 4½ hours from Minneapolis, Minnesota, and St. Louis, Missouri.
Once you arrive, follow the signs to guest parking areas–campus maps are available on signs near the entrances. If you're visiting for the first time, start your journey at the Welcome Center located in Thomas Commons.
The hotels near Cornell College
If you'd like to stay in a hotel, you may book a room within minutes of campus at the Sleep Inn and Suites by Choice Hotels located at 310 Virgil Avenue, Mount Vernon, IA 52314.
Prefer a B&B? Book a room at one of Mount Vernon's bed-and-breakfast inns. We have B&Bs within walking distance of the campus, including our own historic Brackett House located just across the street from our quad on the east edge of campus.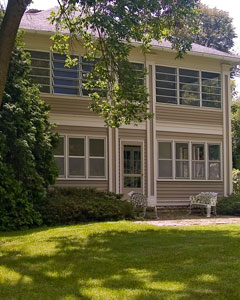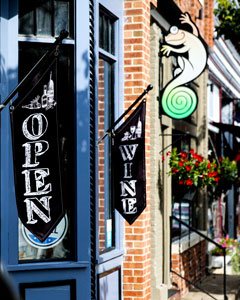 What to do in and around Mount Vernon
Get out in nature. Enjoy local farm-to-table cuisine. Attend local festivals. Catch a concert on campus. Cheer on the Cornell Rams at a game.
There's a little bit of something for everyone here: fine arts; boutique and antique shopping; hiking, biking, and a dedicated sledding hill in the winter; sporting events; cultural events and museums; and festivals.
Explore our beautiful Mount Vernon campus
Get an eagle's-eye perspective on campus with our aerial tour below to see where you'll live and study as part of our Ramily.
The first Cornell--Mount Vernon
Wondering about the name? Cornell College was established first. We were founded in 1853, 12 years before a similarly named university. And here's what sets us apart:
The two institutions were not named for the same person—our namesake (William W. Cornell) and theirs (Ezra Cornell) were distant cousins.
The mascot for our athletic teams is a ram; theirs is a bear.
Cornell College faculty teach One Course At A Time, and students take only One Course At A Time to achieve a greater focus and understanding of their studies.
We are located in the charming town of Mount Vernon, Iowa.