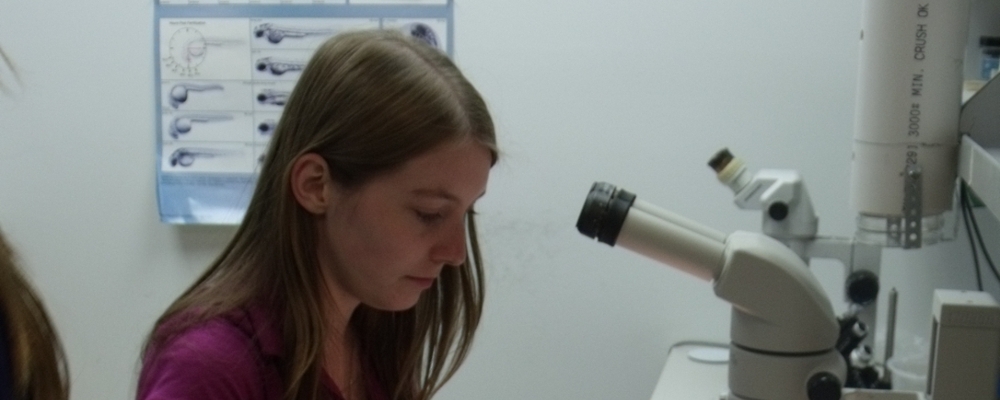 What is an internship?
An internship is an on-the-job learning experience that connects academic preparation with the working world. Internships are done under the supervision of a professional and sponsored by a faculty member if done for credit.
Internships may be full-time or part-time, may take place during the academic year or during the summer, and may or may not be paid. Internships can be done for academic credit, or you may do one simply for the experience if it does not fit into your academic calendar.
Employers often hire individuals with experience—internships provide that experience. In addition to helping you develop new skills and positive work habits, internships allow you to explore your interests and career options and provide a means to gain future employment. Many organizations convert interns to full-time hires.
Ingenuity in Action
Experiential learning can take many forms. You can find pre-approved experiential learning opportunities and other possible activities on the Ingenuity in Action website.
Explore career options with these job & internship posting sites
Try Handshake first. If you are seeking full-time, part-time, or summer employment, or looking for an internship, Handshake is a good place to start. Handshake is designed to help students, employers, and alumni find out about jobs, internships, and volunteer opportunities that are posted for Cornell students along with other career resources that are compiled in one place. 
More resources:
College Recruiter Get instant access to thousands of internship and entry-level jobs. You can search by category, location, keywords, and even sign up to get jobs emailed to you. 
Dave's ESL Cafe The Internet's meeting place for ESL and EFL teachers and students from around the world.
Diversity.com Diversity.com has been a leader in the diversity job market since 2000. Featuring job postings from some of the best diversity employers across a wide variety of industries such as manufacturing, education, non-profit, finance, healthcare, technology, and marketing from customer service jobs all the way up to high-level executive positions. 
Forage provides a new way of thinking about experiential learning. Their Virtual Experience Programs (VEPs) provide a self-paced simulation of an internship or entry-level tasks that are commonly done in a particular career. Some of the employers on Forage actively recruit students through work done in their VEPs. Upon completion, you will also get a certificate that you can include on your resume.
GoinGlobal.com GoinGlobal is a great place to search for jobs, learn about different cities or countries that you are interested in going to, search the Employer directory, and look up companies who have recently sponsored H1B Visas.
TIP: While off campus, you will need to 

log into Handshake

 to gain access to the many resources available on GoinGlobal!
Idealist.org A place to find volunteer opportunities, nonprofit jobs, internships, and organizations working to change the world since 1995.
Indeed.com Indeed allows you to search job sites, newspapers, associations and company career pages for job and internship listings.
Internships.com   Online resource to help you find great internships throughout the US and in a wide variety of areas. Log on and create your own free account to browse the site.
LinkedIn   Connecting with professionals on LinkedIn brings many benefits Your networking on LinkedIn should begin as early as possible. LinkedIn can help you find jobs as soon as you graduate from college by capitalizing on connections within your alumni and social groups.
USAJobs.gov  USAJobs.gov is the premier site to find U.S. government jobs. Their superior advanced search capability helps job seekers navigate the otherwise complex web of government employment.
WayUp.com One of the largest free internship listing sites and focuses on positions with startup companies, non-profits, and other difficult to find opportunities with a unique look into companies culture through community pages. 
WhatCanIDoWithThisMajor.com  Whether you are exploring multiple majors or searching for information about your chosen field, this site will help you connect majors to careers.
ZipRecruiter  Apply to jobs quickly with one click, get matched to relevant jobs based on your job search history, and get alerted as soon as hiring managers view your application. Also see specific resources for Veterans and Students.
Zippia.com Zippia.com has a wealth of career advice, workplace rankings based on multiple criteria, and much more. Check out their LGBTQ+ Resource Guide for valuable information on your rights at work, workplaces that are standing out for the actual work they have done to be more inclusive and welcoming, and more. You can also find a list of scholarships dedicated to LGBTQ+ students.