Psychology and Behavioral Neuroscience Degree Program
One of the top programs at Cornell College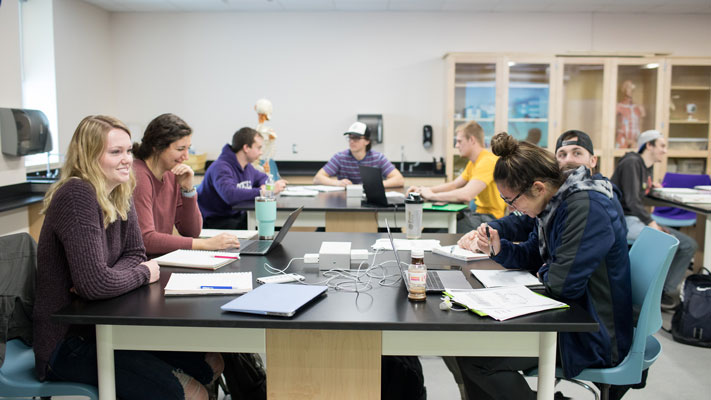 Related Programs
Biochemistry & Molecular Biology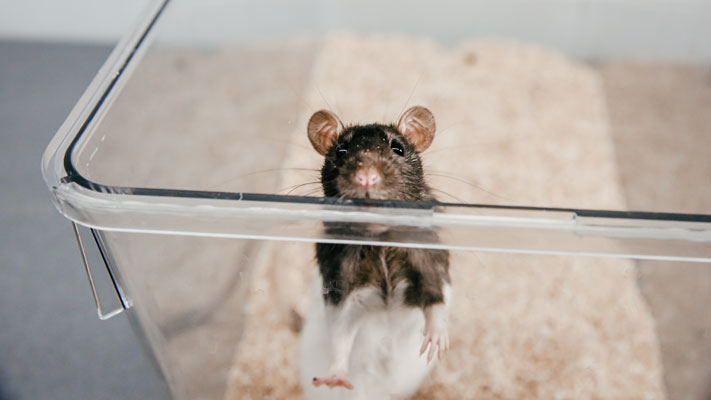 Why major in psychology and behavioral neuroscience at Cornell College?
There's a reason that psychology and behavioral neuroscience is one of the top majors at Cornell College. Take on courses and projects that foster your proficiency with research design and research methods. You'll gain a keen understanding of human behavior, thinking, and emotion. You'll work alongside experienced professors who share your passion for learning.
With our block plan, you'll have the opportunity to dive deep into your subject matter without distraction. Our block schedule also gives you the flexibility to learn beyond the classroom during the school year. Want to take on an internship or start your own research project? No problem. Cornell gives you the flexibility to do it all.
As so many of our graduates can attest, a degree in psychology and behavioral neuroscience from Cornell prepares you well for graduate school and a wide range of exciting career options—from research and behavioral health care to social services and public policy.
Experiential learning and internships
An education that can take you anywhere
Studying psychology and behavioral neuroscience at Cornell is hands-on and experiential. Our faculty will encourage you to chase down answers to your questions and learn by doing.
Imagine day-tripping to an amusement park to study the interactions between couples before and after they embark on a ride. Or spending time in an escape room to reflect on your group's problem-solving techniques.
Have a passion for research? You will have plenty of opportunities to engage in studies with your professors or to create a project of your own. Take a block for research during the academic year or get involved in our Cornell Summer Research Institute. You even have the opportunity to collaborate with research programs at other institutions.
Courses and degree requirements
With our Ingenuity Curriculum, you'll receive a solid academic foundation that helps you build the critical-thinking skills you'll need to excel in your studies at Cornell. Your psychology and behavioral neuroscience curriculum will challenge and enlighten you from the start, with courses that cover a wide range of topics, including social psychology, experimental psychology, clinical psychology, behavioral neuroscience, and developmental psychology.
You will also have the flexibility to dive deep into a specialty field in one of three psychology majors. Want to design your own individualized major? Go for it! At Cornell, your degree is as agile as your interests.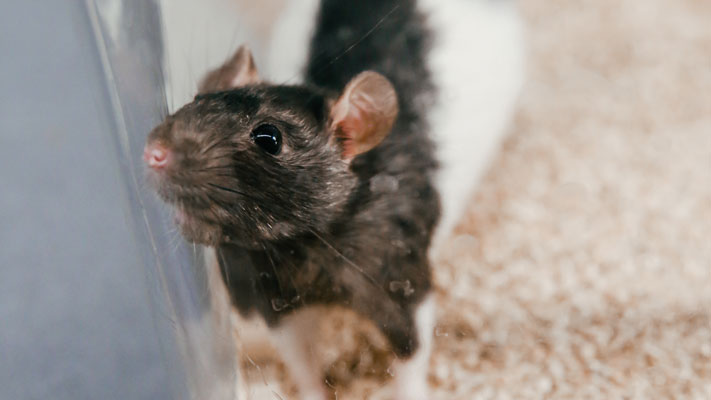 Student outcomes
Cornell's psychology and behavioral neuroscience alumni have taken a variety of rewarding paths. Some have gone on to pursue careers as therapists, genetic counselors, and directors of wellness services. Others have gone on to continue their education at prestigious graduate schools such as Baylor College of Medicine and the University of Utah.
What makes psychology one of the top programs at Cornell College? Our faculty. With a commitment to research and a passion for teaching, our professors will work side by side with you to help you excel in your pursuits.
Meet your professors.
Cornell College offers three majors in psychology and behavioral neuroscience in addition to a psychology minor.
B.A. in psychological sciences
B.A. in behavioral neuroscience
B.A. in applied psychology
Wyatt Whitegoat
B.A. in Psychology and Kinesiology
Psychology and Behavioral Neuroscience News