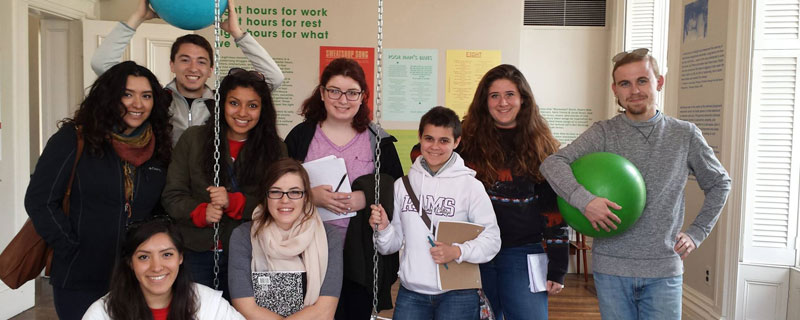 Departmental mission
The mission of the sociology and anthropology department is to foster a critical consciousness concerning how different cultures and societies organize, make sense of, and change their worlds. We encourage our students to become knowledgeable, responsible, and involved citizens.
Sociology
Sociology encourages us to look at society with a fresh perspective, to question our taken-for-granted assumptions, to investigate people's actions, and to explore the organization of society. Our courses provide a basis for thinking about social alternatives, imagining possibilities for social justice, and being engaged citizens.
Anthropology
Thinking anthropologically allows us to explore the rich diversity in human life and encourages respect for individuals and for other cultures. Anthropology is built upon extended observation of people in the places where they reside, while participating directly in activities whenever possible.
Explore our programs
We offer a major and minor in sociology and a flexible interdisciplinary major in sociology and anthropology. You can also easily create an individualized major that integrates anthropology with other disciplines, or pursue an anthropology minor in combination with any other course of study.