Department of Sociology & Anthropology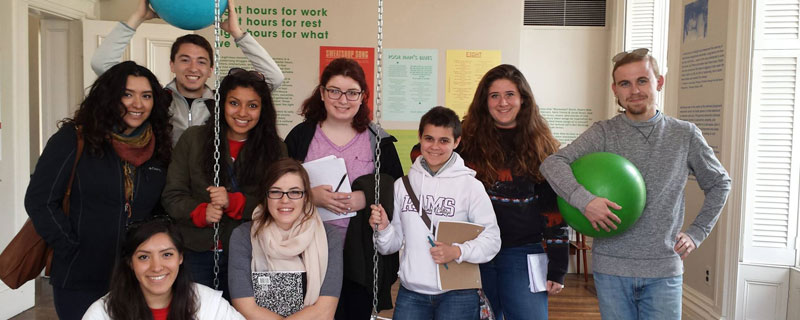 Departmental mission
Cornell sociology courses encourage you to look at society with a fresh perspective, to question your assumptions, to investigate people's actions, and to explore the organization of society. You will discover a basis for thinking about social alternatives, imagining possibilities for social justice, and being an engaged citizen.
Thinking anthropologically allows you to explore the rich diversity in human life and encourages respect for individuals and for other cultures. Anthropology  is built upon extended observation of people in the places where they reside, while participating directly in activities whenever possible.
Explore our programs
The department offers a major and minor in sociology and an interdisciplinary major in sociology and anthropology. You can also pursue an anthropology minor, or create an individualized major that integrates anthropology with other disciplines.
Benefits of One Course At A Time
Cornell's One Course At A Time schedule facilitates strong learning communities and allows professors to approach material from multiple perspectives and in a variety of teaching and learning styles. Courses incorporate discussions, lectures, films. and other experiential learning activities. 
Off-campus study
Direct studies of culture are critical to the practice of anthropology, and the block plan enables field-based studies on a regular basis.
For example, you might conduct daily archaeological fieldwork with State Archaeologist John Doershuk at a local site during Archaeological Field Methods. In Professor Misha Quill's Anthropology of Tourism, you might travel to the Bahamas to explore the impact of tourism and development on local culture. In Applied Anthropology, you might travel to Ireland, where you'll investigate the contemporary changes that connect the island nation to the European Union through immigration, refugees, and global economic crises. 
Research
In a range of courses and through independent studies, you might work with faculty to develop independent research projects and present your research at the Cornell College Student Symposium, the Iowa Sociological Association Annual Meeting, and the Midwest Sociological Society Annual Meeting. 
Internships and fellowships
Some of our recent students have held internships or fellowships at the following:
United Way of Dane County, Madison, Wisconsin
Waypoint Services, Cedar Rapids, Iowa
Jeremiah Project, Minneapolis, Minnesota
Overseas Migration Museum, Kobe, Japan
Covenant House of Texas, Houston, Texas
Cedar Rapids Civil Rights Commission, Cedar Rapids, Iowa