Environmental Science & Sustainability Major & Minor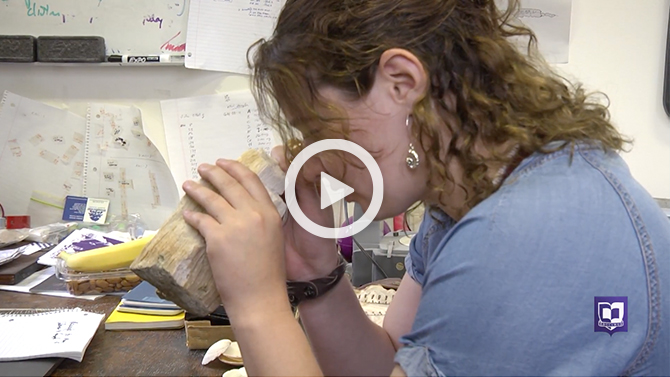 Ingenuity in Action
Professor of Geology Rhawn Denniston and a Cornell College student conduct research on ancient corals and ocean acidity near Costa Rica.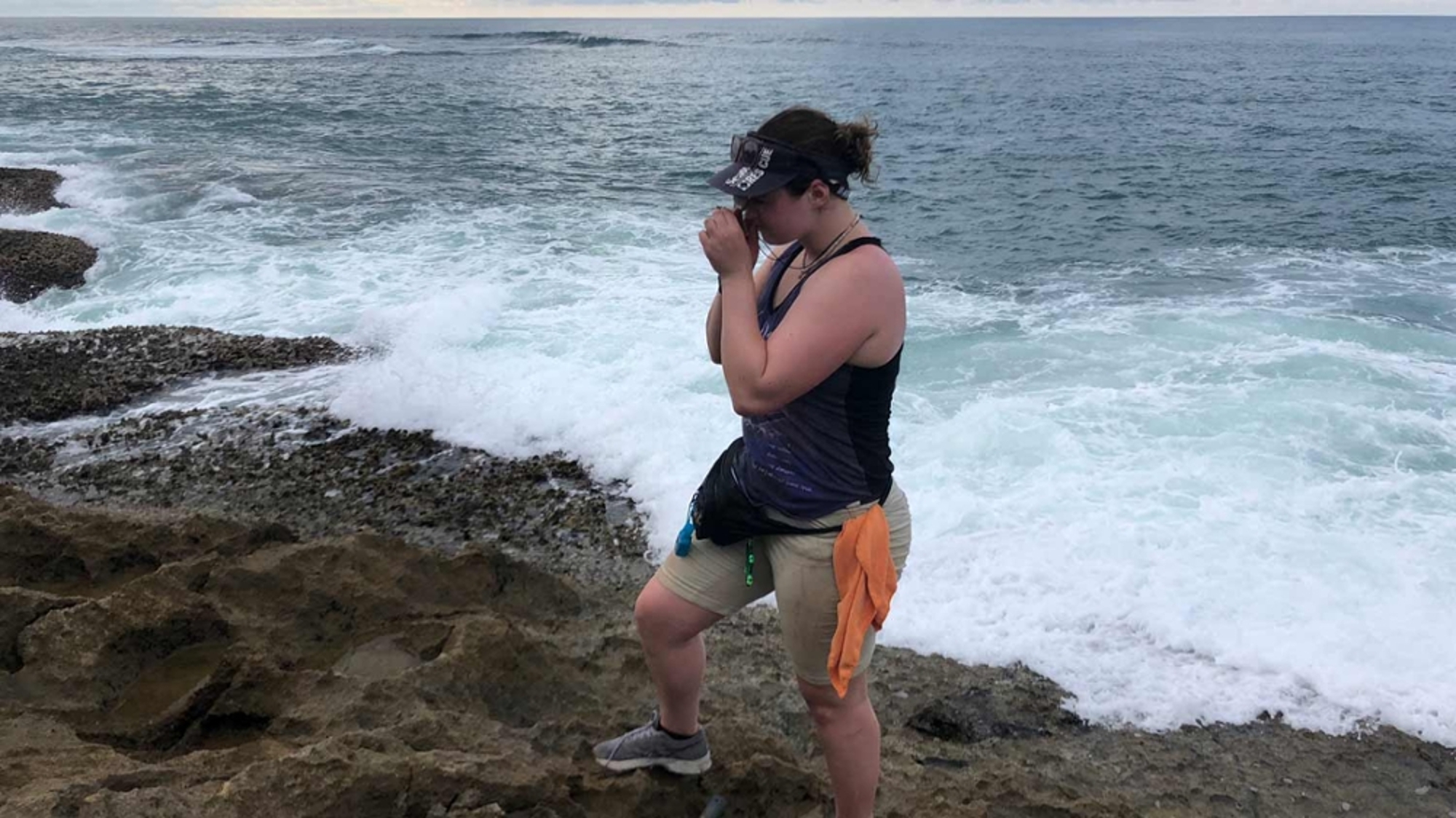 Cornell College environmental studies student conducts research in Costa Rica.
What major focuses on the environment?
Cornell College's environmental science and sustainability major is a natural science-based curriculum grounded in understanding the origins, implications, and solutions to environmental issues. This major prepares you for work in fields such as environmental consulting, sustainability coordination, and natural resource management. Required courses in data analysis (statistics and Geographic Information Systems) develops highly saleable skills sought by many employers and graduate programs.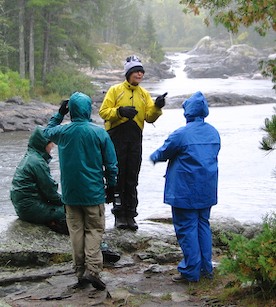 Cornellians are problem-solvers
"Over the last century, the world has been transformed. The population rose exponentially, standards of living skyrocketed, and technological advances allowed global societies to become increasingly interconnected. These changes were fueled by the unprecedented use or pollution of environmental resources such as groundwater, fisheries, soils, forests, the atmosphere, hydrocarbons, and mineral deposits. Now in the 21st century, we must find a way for a still-expanding population to live sustainably: to address environmental problems decades in the making as well as those that are newly developing. Our environmental science and sustainability curriculum aims to train students in the interconnectedness of environmental problems and provide them the scientific background necessary to solve them." -Professor of Geology Rhawn Denniston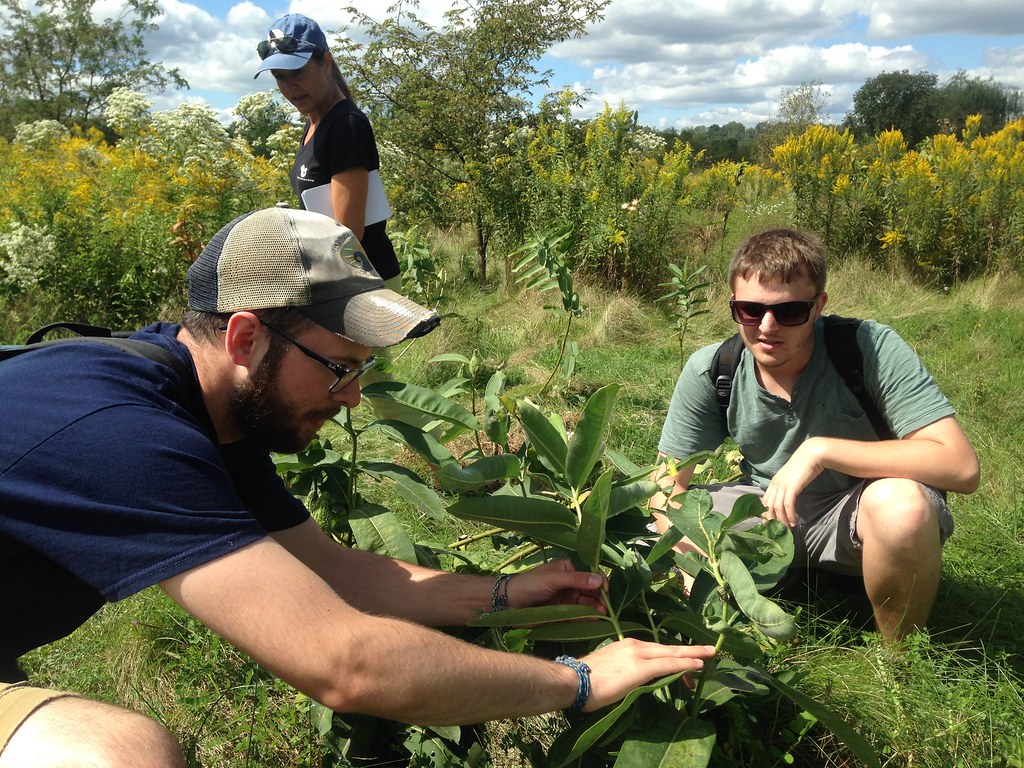 Environmental science and sustainability courses
As an environmental science and sustainability major, you will take a total of 13 courses including a four-course concentration that contains a capstone. You can design your own concentration with the advising assistance of faculty in the program or you can choose from the four prescribed concentrations that align with your interests:
Climate change
Environmental biology
Environmental geology
Marine science
Search for environmental science and sustainability courses in our most recent course catalog to get the most up-to-date information on the major degree requirements as well as information on the courses necessary for a minor.
CAPTION: Professor of Biology Tammy Mildenstein and Cornell College students conduct a monarch butterfly survey in a field of milkweed.
Environmental science and sustainability capstone
One of the courses you'll register for within your area of concentration is your capstone course (ENV 485). Your capstone is a research project that provides you with real-world experience in your area of interest. Projects are overseen by a faculty member and include a written report. Honors in the major require a particularly in-depth capstone project and public presentation.
Are you ready to take on the role of the researcher in the field of environmental science and sustainability?
Travel within the environmental science and sustainability major
As part of your environmental science and sustainability major, you might take an off-campus course where you will work with your professor and your classmates to study environmental issues in the field. Such trips provide hands-on experiences that are invaluable exposure to real-world issues in a growing field.
One example is The Geology of the Bahamas, which explores the geologic and biologic processes occurring in modern coral reef systems in the Bahamas archipelago, as well as the history of life and environments on the archipelago, dating back to the last ice age. This course operates out of the Gerace Research Centre (GRC) on San Salvador Island, offering field trips to modern coastal and shallow marine environments (coral reefs, tidal flats, lagoons, beaches, and dunes) as well as ancient analogs represented by rock outcrops, caves, and sink-holes. Associated projects involve readings, lectures, and laboratory work.
Example of one of the environmental science and sustainability courses you might take:
ENV 201 - Environmental Biology
Investigation of the fundamental biological principles underlying how humans and other living things interact with an environment increasingly altered by human activities. These principles are applied to understanding and seeking practical solutions to modern environmental problems.
CAPTION: A Cornell College student performs surveys of coral reef communities.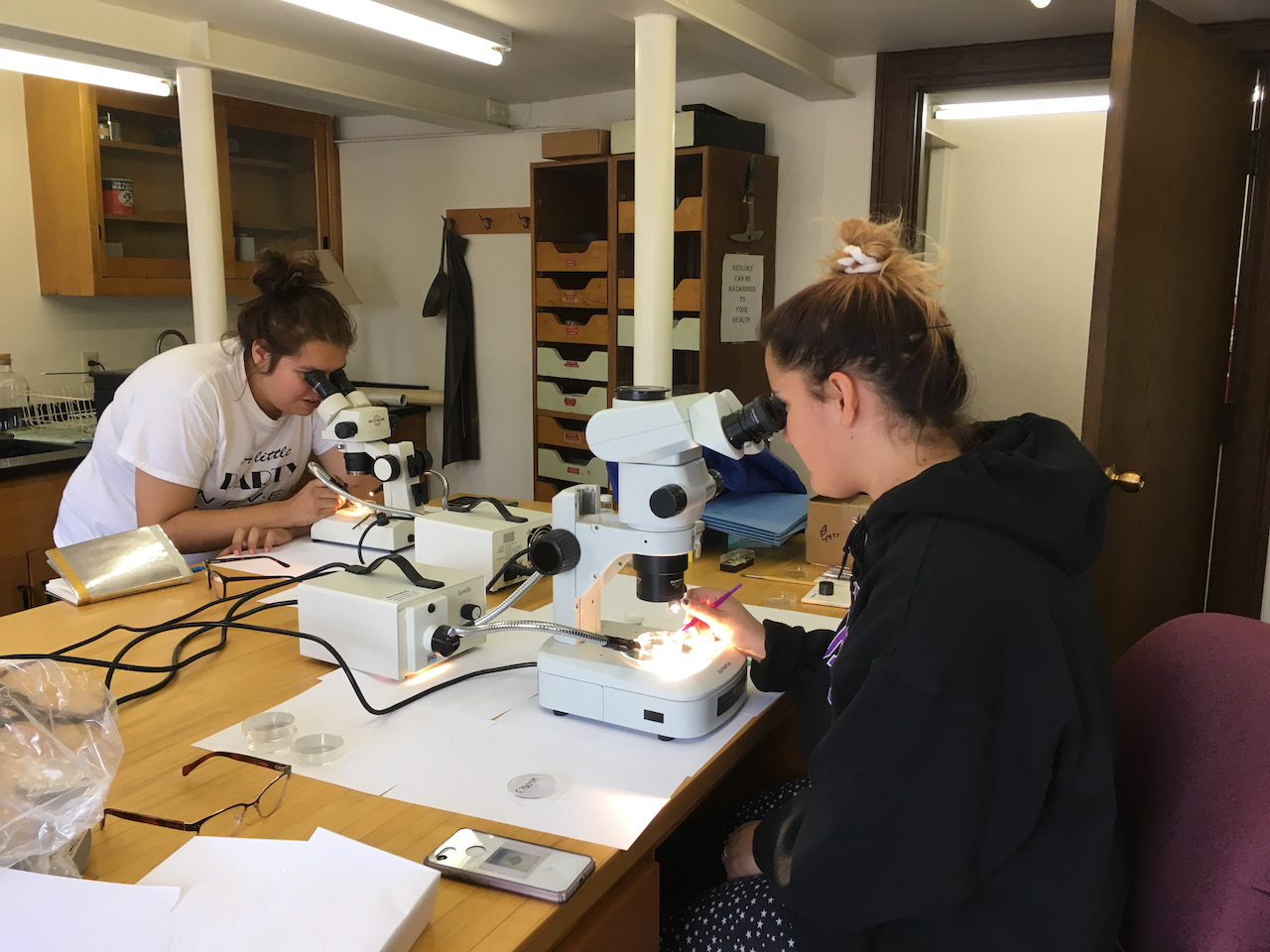 Research within the environmental science and sustainability major
You'll have ample opportunities to build up your research skills within this major, a highly desirable skill-set to employers. You'll conduct research projects within some courses, and may have the opportunity to work with faculty within their research projects or develop your own. 
A team of researchers across the United States, including Cornell College Professor of Geology Rhawn Denniston, is embarking on a mission to answer questions about climate change. Associate Professor of Biology, Tammy Mildenstein, works with biologists, governments, NGOs, and local peoples to preserve endangered fruit bats on islands of the western Pacific and across Southeast Asia.
CAPTION: Cornell College students use petrographic microscopes to examine mineral samples.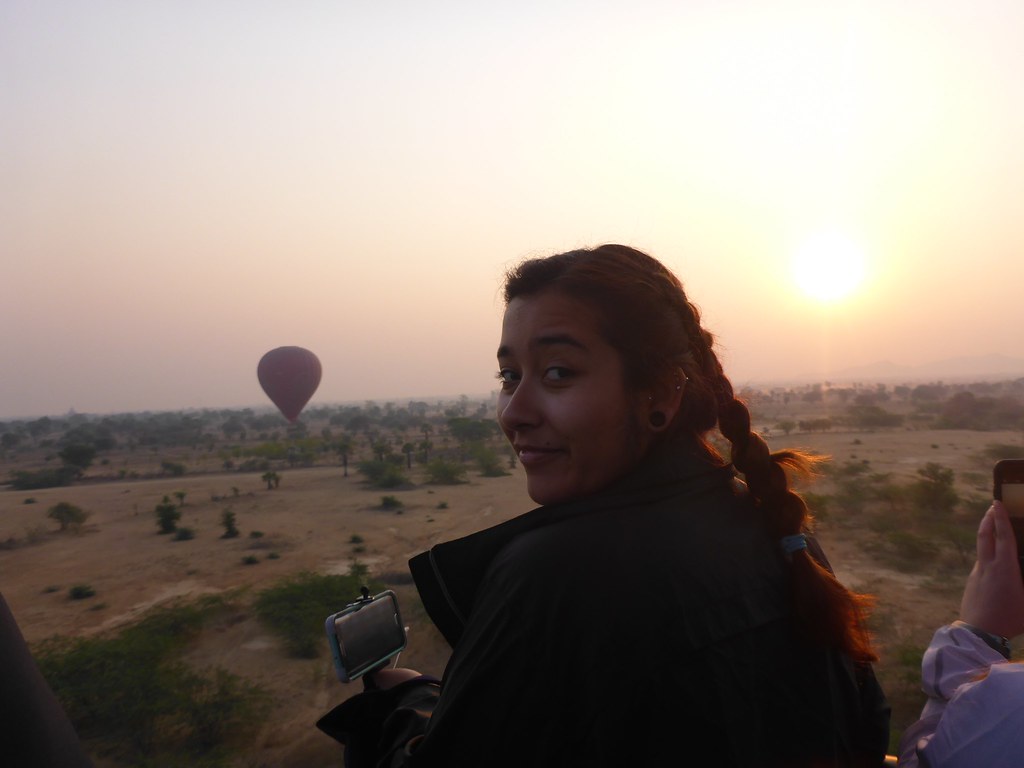 What you can do with an environmental science and sustainability major
The employment rate for environmental scientists is predicted to grow by 8% between 2020 and 2030, with most entry-level positions available to bachelor's degree holders. The median annual pay for 2020 was listed at $73,230.*
*The U.S. Bureau of Labor Statistics
Potential careers include:
Climate change analysts

Industrial ecologists

Environmental health specialists

Sustainability coordinators

Educators

Hydrologists

Conservation scientists
CAPTION: In the photo, a Cornell College student runs hot air balloon aerial surveys of flying fox habitat in Myanmar while conducting research with Professor of Biology Tammy Mildenstein.