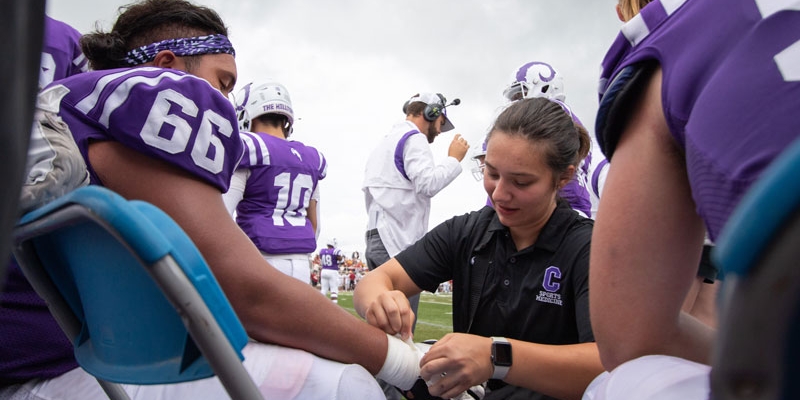 What Is Ingenuity in Action?
Your education at Cornell consists of a unique blend of experiences, both inside and outside the classroom. But it's not always easy to convey those distinct experiences on a job application. Our Ingenuity in Action program will allow you to take what you've learned in your courses and use it to make a real-world impact. That's Ingenuity in practice.
All Cornellians will complete at least two Ingenuity in Action experiences as part of the curriculum and will receive the funding they need to do so. Enjoy it so much that you want to do another experience? You can do that, too!
What will you do?
Get to know what practical experiences you could have at Cornell.
Creative Expression
Find your creative voice. Creative Expression experiences are opportunities for you to explore your creative potential. Activities in this category are focused on the conceptualization and execution of creative work and conclude with presenting your creation to the community.
Learn More about Creative Expression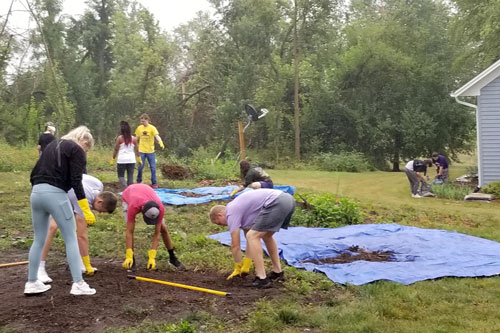 Civic Engagement
Service, advocacy, social activism. Civic engagement experiences are opportunities for you to contribute positively to society and connect to your local, national, and international communities.
Get involved with Civic Engagement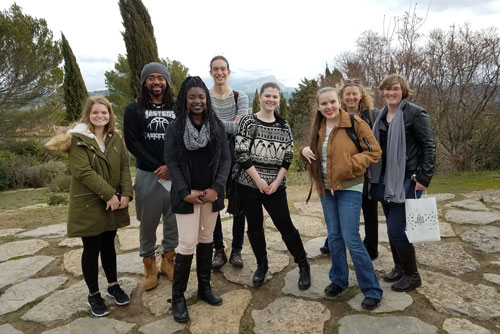 Global Connections
Discover and explore the world around you. Global connections are opportunities for you to broaden your perspective by engaging with people from a culture other than your own or immersing yourself in an unfamiliar culture or environment.
Explore more Global Connections opportunities
Leadership
Cornell College Student Football Manager David Hill embodies leadership in his role inside the Athletics Department. 
Want to forge new paths and inspire others? Through the leadership experience, you'll learn how to motivate others, explore your values, and grow into a skilled leader.
Discover your Leadership potential
Professional Exploration
Cornell College student Ravi Parekh worked with a Cornell team on COVID-19 data.
A hands-on, real-world experience. Professional exploration experiences are opportunities for you to engage in vocational discovery, develop valuable skills, and be immersed in a professional setting.
Learn more about Professional Exploration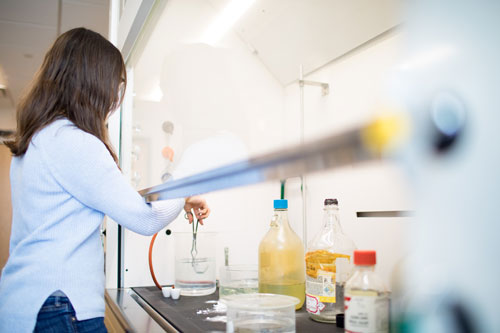 Research
Practical application for academic skills. Research experiences should emphasize the development of disciplinary research skills and methodology and encourage you to engage with the planning, execution, and presentation of your research. At the end of your experience, you will share your findings with the community.
Investigate your Research options
---
"I am a resident assistant, so that falls in the leadership section of the Ingenuity requirement, and I also did Cornell Summer Research Institute, which satisfies the research section," Azenon said. "While having the required ones taken care of is the goal, I believe that doing more than what's required is advantageous because we have a lot of resources to help us. I am looking into doing an experience that could satisfy Global Connections like studying abroad in France for my French major, or something in Professional Exploration. With our advisors geared toward this curriculum, they can help make the world our oyster." - Jonathan Azenon
---
Ready to learn more?
Participate
Discover how to apply for an Ingenuity in Action experience at Cornell and how to participate in the program. Learn more about the process from start to finish–including how to receive your funding!
Get started with Ingenuity in Action
Apply for funding
Wondering about how to fund your experience? Make sure you can access the programs that interest you. Our Ingenuity in Action program provides up to $4100 per experience to cover expenses so your dream opportunity can become a reality.
Learn more about funding
You are required to participate in at least two Ingenuity in Action experiences in order to meet graduation requirements at Cornell. If you enter Cornell College with more than 14 academic credit hours, you will need to complete one Ingenuity in Action experience during your time at Cornell. Both curricular and co-curricular experiences can be counted as Ingenuity in Action experiences, and while the minimum requirement must be satisfied, you may choose to do more.
You may select Ingenuity in Action experiences that are preapproved or you can propose your own. Many, but not all, preapproved Ingenuity in Action experiences also qualify for academic credit. These experiences will be listed with a course number or labeled with "approved for credit." Ingenuity in Action experiences that are eligible for academic credit will be counted for credit and both credit-bearing and non-credit bearing experiences will be notated as an Ingenuity in Action experience on your Cornell transcript.
A complete list of preapproved experiences can be found under each Ingenuity in Action category listed above.
Pre-Cornell experiences
The Ingenuity in Action Committee will consider and review one transferable experiential learning activity beyond the high school level to satisfy one of the two required experiences, provided the experience meets the specifications and learning outcomes and you complete the associated reflection questions. In these instances, the Committee will sponsor the transferred activity. Examples of relevant experiential learning the Committee may consider include service-learning or study abroad during a gap year, preprofessional experiences, or civic leadership positions, among other activities.
For a pre-Cornell experience to be considered for transcript notation, please submit a written petition that includes a description of the experience to ingenuity_in_action@cornellcollege.edu
Questions? Contact us
Contact the Berry Career Institute, or visit our office, which is located in Thomas Commons on the middle level, for more information.
You may also send us an email to: ingenuity_in_action@cornellcollege.edu and we'll get back to you as soon as possible.