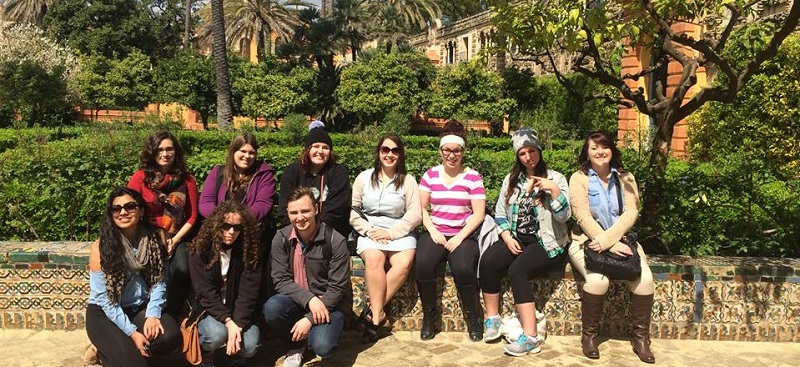 Degree options
Program overview
Studying Spanish at Cornell College means immersing yourself in Spanish language and Spanish-speaking cultures full-time for 18 days. You will find yourself studying Spanish prose, poetry, and theatre beginning with introductory courses, and because your professor only teaches one course at a time, you get focused attention with more feedback and more opportunity for guided improvement.
Connect With Us
With the Block Plan, you will have the additional option to immerse yourself in the language for a block or longer by seeking internships with Spanish-speaking communities living within 20 minutes of campus, or during study abroad.
Cornell sponsors its own block-long, off-campus courses, which allows you to study language and culture with Cornell professors and students in Latin America and Spain. Because of Cornell's association with the Associated Colleges of the Midwest and the School for International Training, you may also participate in semester-long programs in Costa Rica, Bolivia, Chile, Ecuador, Mexico, Nicaragua, and Venezuela.
Learning Spanish on Cornell's One Course At A Time curriculum means you will be practicing the language in "real-time," not just once or twice a week as you would at a school using the semester calendar. You will dive into the nuances of the language, practice speaking with your peers, and apply your knowledge in Spanish-speaking communities.
Learning languages on the block plan
Beyond the classroom
One Course At A Time makes it possible for students at Cornell to take entire blocks just to work at a full-time internship or extend the classroom beyond campus for an entire study-abroad block in Spain or Guatemala, where students immerse themselves in the Spanish language 24/7. 
After you complete your degree in Spanish
Our young alumni are in graduate programs in fields as diverse as international relations and national security studies, optometry, and counseling psychology, and our recent graduates are working in fields ranging from leadership and program development to investment.
For those students who are interested in pursuing Spanish as a career field, our faculty-mentor format means that students have individualized help with preparing their graduate school applications, as well as recommendations from professors who know them well.
Related programs