Economics and Business Degree Programs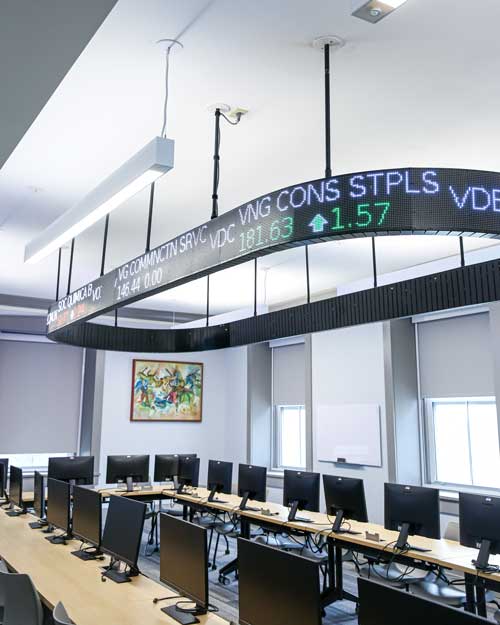 Master your future through our university partnerships
In today's competitive environment, aspiring leaders acquire experience and advanced education beyond the bachelor's degree. We've partnered with top-ranked business schools to offer you fast-track admission to their graduate programs—without GMAT/GRE test scores, fees, and cumbersome admissions processes. Learn about Cornell College's pathways to master's degrees in finance, accounting, and information systems.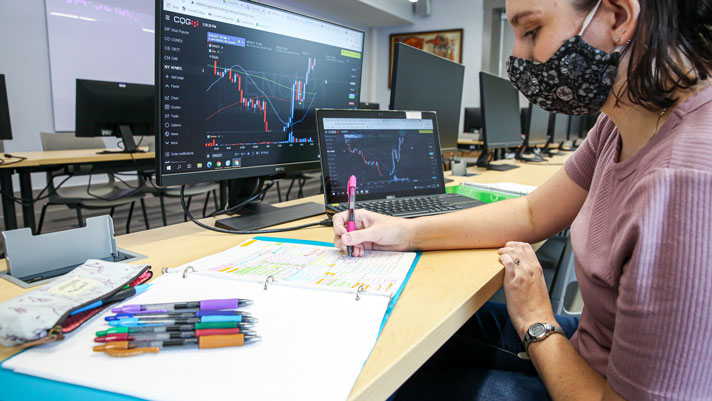 Why choose a major in the Economics and Business Department at Cornell College?
The Economics and Business Department at Cornell College offers six distinct majors. Our unique One Course At A Time approach gives you the flexibility to figure out what really sparks your imagination in the business world, non-profit or public sectors.
Cornell College enables you to dive in and immerse yourself in a subject without distraction. You'll have the opportunity to experience aspects of economics and business that are outside the reach of most undergraduates.
You'll sit with business leaders, best-selling authors, and scholars who frequently join us in our classrooms. And you'll study real-world business cases that give you an in-depth understanding of how our economy works.
With your degree in economics and business, backed by a strong foundation in the liberal arts, you'll have the knowledge, communication, and critical-thinking abilities to excel in the profession of your choice.
Choose your road to success in economics and business
In the Economics and Business Department, you'll find that there are so many exciting fields to pursue. You may envision yourself as a leader of a major corporation, or perhaps you see yourself as an entrepreneur. You may want to improve the way our local, state or national governments work, or maybe you dream of a career in international business. Whatever path you choose, Cornell will get you ready with two unique approaches to studying business and the economy.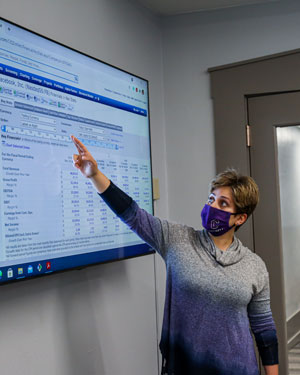 Broad approach
As either an economics and business major or a business management major, you will gain a well-rounded view of economic and business principles by exploring the management of people, information, and financial assets. You will uncover the logic of markets and see their applications across a wide range of business settings. You will discover how markets work—and why they sometimes fail. You will decode the triggers that jolt the global economy and the balance sheets of individual businesses. With a degree in hand, you will be well prepared to pursue a wide range of career paths within the fields of economics and business.
Focused, Preprofessional Approach
Got a specific business career path in mind? This approach is for you. Our distinctive offerings prepare you for a successful and rewarding professional future. You can choose from our finance, business analytics, human resource management, or actuarial science majors. Discover three key functional roles and how they move organizations forward. Learn how to identify key performance indicators and construct dashboards. Learn how to evaluate financial risk and manage a portfolio. Students in the Cornell Financial Group manage a real portfolio exceeding $100K.
Learn how to formulate a business strategy and lead a team to carry it out. The best part is that you'll be studying side by side with faculty, staff, and members of the business community who will give you insights to help you succeed.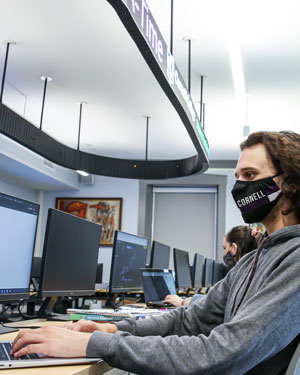 Experiential learning and internships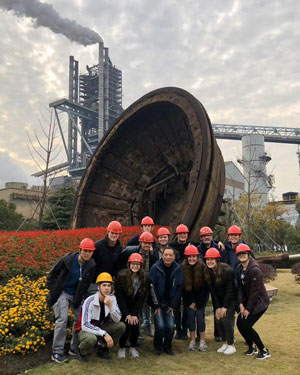 Redefining the classroom
What's your idea of a classroom? The coral reefs of Belize? The historic streets of Germany? An office as an intern in a Fortune 500 company? Ours, too. As a firm advocate of hands-on, real-world learning, we offer you a wide variety of opportunities to stretch out of your comfort zone and gain experiences that will not only help you excel in your career but also in life.
Courses and degree requirements
With our Ingenuity Curriculum, you'll receive a solid academic foundation that helps you build the critical-thinking skills you'll need to excel in the business world. Whether you choose to pursue a B.A. in economics and business, business management, finance, business analytics, human resources management, or actuarial science, you will take a wide range of engaging classes—from international economics to social analytics—that will set you up for career success.
Want to create your own major? We give you the opportunity to combine your interests so that you can shape your education to meet your personal goals.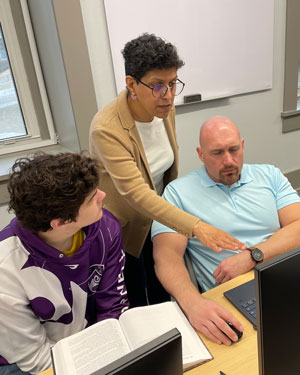 Student outcomes
Cornell economics and business graduates have so many success stories to tell. A good number have gone on to pursue distinguished careers in the corporate world and in government. Others have started their own businesses. Cornell economics students are regularly placed in the top-rated Ph.D. programs. Still, others have gone on to graduate school to pursue careers in law, business, and more. With our partnerships with highly respected universities, we've made the pathway to graduate schools seamless for you. What's your success story? Start it here.
Our faculty consists of business leaders, authors, and honored academics. They all share your passion for business and economics and are committed to teaching you, mentoring you, and making sure you are prepared for a successful career.
The economics and business department offers six distinct majors:
We also offer a minor in economics and business.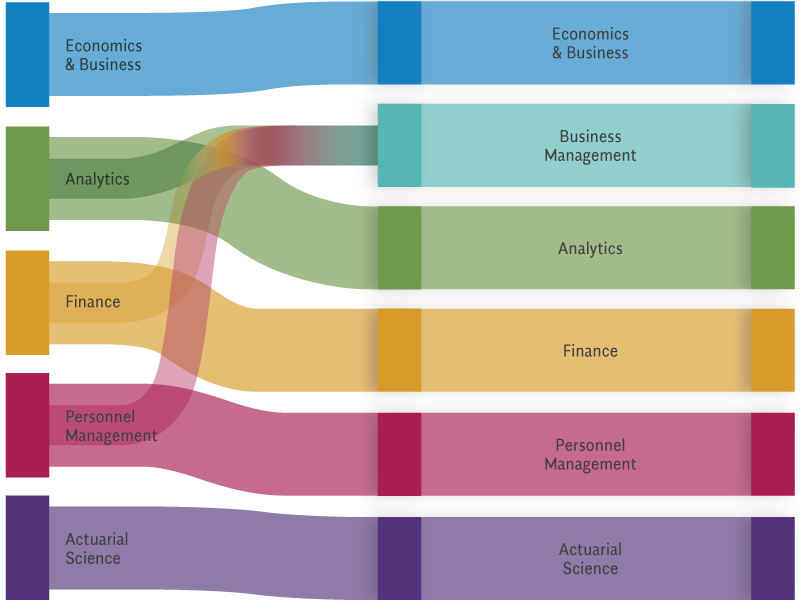 Dylan Kaiser Class of 2021
Business Finance Major
Economics & Business News