Alpha Chi Epsilon – ΑΧΕ – Axes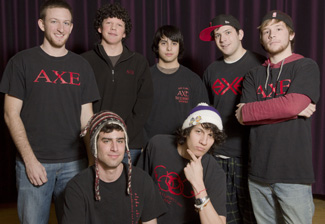 Alpha Chi Epsilon (AXEs) was founded in 1927 in the hopes of idealizing a different kind of brotherhood. Unlike most of the groups at the time, they were sponsored and not descended from either literary societies or any of the secret societies which flourished previous to 1927. They adopted the colors of red and black.
Currently, the AXEs take part in a variety of service projects including highway clean up and various services to the larger community. The AXEs also take part in a variety of intramurals.
The AXE motto is "Brotherhood and Unity" which emphasizes their continued dedication to their traditional motto and focus on a unified group.
Contact
Lucas Casten