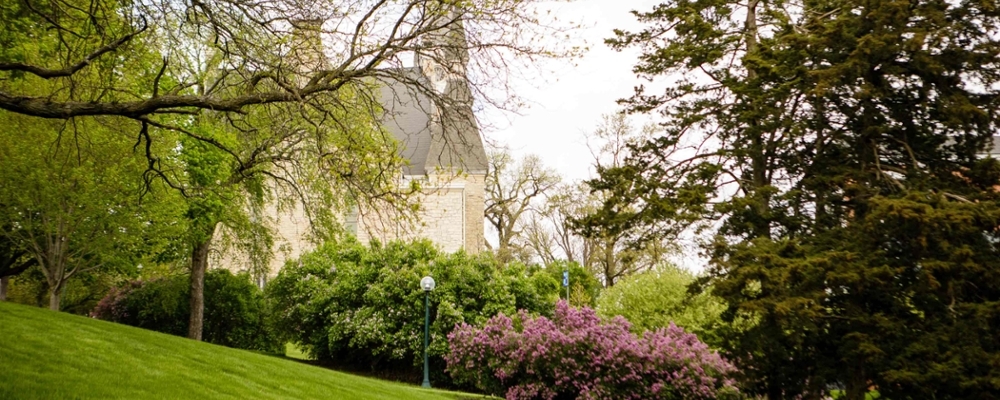 We'd like to set the record straight: we got here first. Cornell College was founded in Mount Vernon, Iowa, in 1853, 12 years before the similarly named university got its start.
A few notes on Cornell v. Cornell
The two institutions were not named for the same person, but our namesake (William W. Cornell) and theirs (Ezra Cornell) were distant cousins.
The college has about 1,000 undergraduate students. The university: more than 14,907.
College faculty teach one course at a time and up to six courses a year. University faculty teach about two classes a semester, and around four courses a year.
The college holds two national wrestling team titles; the university holds zero.
Cornell College is in the heart of Mount Vernon, Iowa, which got its name from George Washington's home in Virginia. Cornell University is located in Ithaca, New York, which was named for a Greek island.
Winters in Ithaca are snowy and cold. Winters in Mount Vernon, on the other hand, are … cold and snowy.
Mount Vernon has an average of 193 sunny days every year, while Ithaca has an average of 154 sunny days.
The mascot for our athletic teams is a ram; theirs is a bear.
Both campuses involve steep inclines. Hence the nicknames "The Hilltop" (us) and "The Hill" (them).
Both campuses feature buildings funded by the Olin Foundation: Olin Hall (both campuses) and Olin Library (the university).
Mount Vernon is approximately 211 miles from Chicago. Ithaca is approximately 225 miles from New York City. Coincidence? Yes.