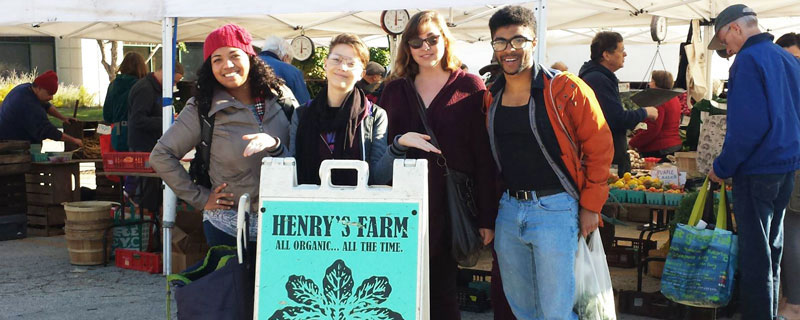 Degree options
Major/minor in sociology
Major in sociology and anthropology
Teaching major in sociology
Studies in sociology are frequently paired with other disciplines. If you are interested in law, criminal justice, global studies, public health, human/social services, public policy, or urban studies, your professors can provide a recommended course of study that will provide a strong foundation for careers or graduate studies.
Program overview
Cornell sociology courses encourage you to look at society with a fresh perspective, to question your assumptions, to investigate people's actions, and to explore the organization of society. You will discover a basis for thinking about social alternatives, imagining possibilities for social justice, and being an engaged citizen.
The One Course Course At A Time curriculum allows you to explore material deeply and from multiple perspectives in discussion-based courses. Instead of relying on textbooks, you will frequently read and discuss monographs, which are usually reports of research by sociologists. The block plan provides time for extended and focused discussions, allowing you to fully analyze and absorb these works.
Courses focus on research and writing assignments, and they frequently include group projects, films, field trips, and guest experts. Classroom visitors have included:
Breanne Fahs, professor of women and gender studies at Arizona State University
Robin Marty, author and reproductive justice activist
Dolores Huerta, a grassroots labor and civil rights activist
Ami Mattison, a spoken word poet/performing artist
Zach Kelin, a lawyer who has worked for the Navajo Nation
Suparna Bhaskaran, a health care policy analyst
Beyond the classroom
Internships are an important component of many students' coursework in sociology. You are also encouraged to participate in civic life, and you may choose to follow the lead of a number of our students who have minored in civic engagement and/or worked in the Civic Engagement Office.
There are many opportunities for you to develop individual research projects, and students have regularly presented their research at the Cornell College Student Symposium, the Iowa Sociological Association Annual Meeting, and the Midwest Sociological Society Annual Meeting. Several recent students have received awards for their scholarship from both of these professional organizations.
Two sociology courses spend 1-2 weeks at the McLennan Center in Chicago. In this major urban city, you can learn directly from community leaders and organizers working on issues of poverty, violence, public health, education, housing, and community development.
You can also spend a block in Japan learning about Japanese culture, human rights, and public policy issues. And you are encouraged to consider semester-long programs, as well.
Related programs
---
Featured