Cornell College Music Scholarships and Awards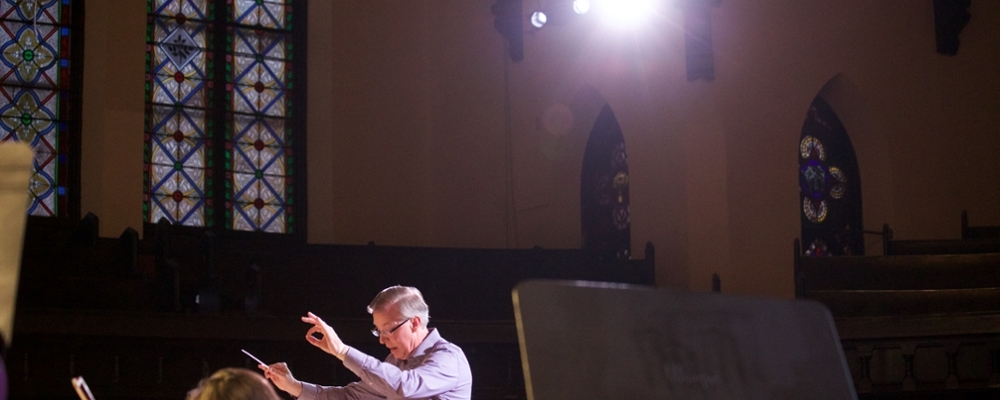 If you have a strong interest in instrumental or vocal music, you should apply for a Cornell College Music Scholarship or our stackable Cornell College Music Award. 
Cornell College Music Scholarship eligibility requirements
To pursue a talent scholarship in music you must choose to major or minor in music and maintain that major or minor throughout your time at Cornell in order to qualify for the scholarship.  This program-specific scholarship is offered to selected students in place of a Cornell College Merit Scholarship; if you are not selected for a Music Scholarship, you will be awarded a Merit Scholarship instead and be considered for a Music Award.
Cornell College Music Award eligibility requirements
To qualify for a stackable music award, which is given in addition to your academic merit scholarship, music participation is required but you may choose to pursue any major or majors.
*Music scholarships are competitive and a limited quantity is available, so submit your application as early as possible for consideration.
Audition information
You have three audition options. Attend our Fine Arts Audition Day. Schedule an on-campus audition. Send us a link on your fine arts application to a YouTube or website video of your performance. 
Fine Arts Scholarship Audition Day
Our next scheduled audition day is February 14, 2020 and is a great opportunity to learn more about campus and Mount Vernon as well as complete your audition. 
Prepare your best, leave the nerves at home. We look forward to watching you perform.
Scheduling an on-campus audition
Make sure to schedule an audition at least two weeks in advance. We'll do our best to coordinate with the professors who will manage your audition. Contact admissions for any scheduling help or questions. 
Video auditions
Send us a link on your fine arts application to a YouTube or website video by the deadline.
Music audition guidelines
Perform two works of contrasting style and refer to the guidelines for your specific instrument.
Keep all audition materials to approximately 7 minutes of total length. 
Be prepared to perform scales.
Sight-reading may be requested so be prepared.
Two weeks prior to your on-campus audition, send to the admission office the piano accompaniment for your selection(s) and sheet music for both selections that you will be performing.
Audition tips
Not sure what to expect or how to prepare for your audition? We've put together some music audition tips and some ideas specific to your principal instrument.
Cornell College Music Scholarship and Award renewal
As long as you maintain satisfactory academic progress and fulfill the expectations outlined your scholarship or award is renewable for up to four years. 
Expectations
Expectations
Participate in at least one major ensemble on your principal instrument. 
If you are awarded $3,000 or more, you must enroll in music lessons on your principal instrument. You'll be awarded music lessons at a value of $350 per semester in addition to your scholarship.
Enroll in MUS 701 Music Performance Seminar. 
Get started
What do you do next? If you haven't completed your Cornell Fine Arts Application yet, start that as soon as possible. If you have completed your application, great! We just need to know that you are interested in pursuing this opportunity. Don't forget to schedule your audition and good luck!