Fine Arts Scholarships and Awards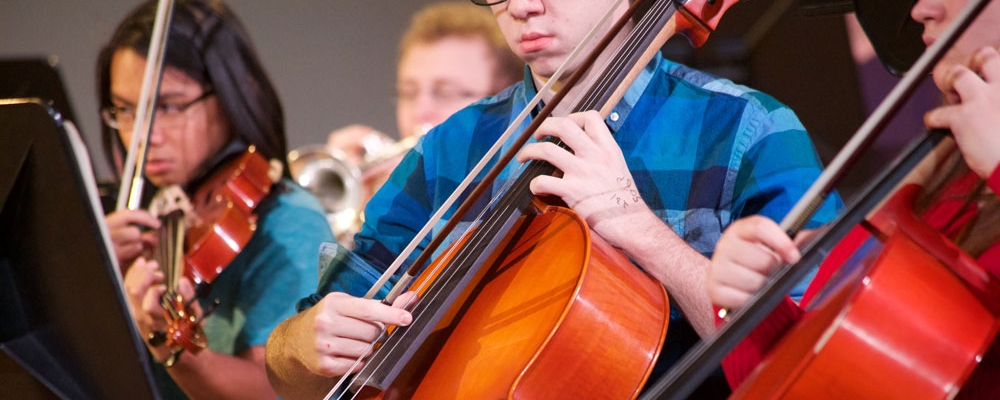 Find your muse. 
Cornell College offers fine arts scholarships and awards for artists, thespians, dancers, and musicians. 
Talent scholarships for majors 
If you intend to make studio art, theatre, instrumental music, or vocal music your primary course of study at Cornell we have talent scholarships from $30,000 to full tuition.  These competitive scholarships (one per student) are renewable for up to four years at Cornell as long as you maintain a major* in your discipline and meet satisfactory academic progress and replace the merit scholarship awarded to all admitted students.
*The eligibility for the music talent scholarship includes both majors in music and minors in music. 
There are a limited number of scholarships available and earning one can be competitive so it's best to apply and complete your audition as early as possible.
Performance
awards for minors and non-majors
You don't have to be a fine arts major to earn a fine arts award. If you have a passion and participate in campus programs in art, dance, theatre, instrumental music, or vocal music, you could be eligible for an award of $500-$5000 to pursue your interests.  Fine arts awards are stacked on top of your merit scholarship (they cannot be combined with a talent scholarship) and will renew for up to four years if you meet participation requirements and maintain satisfactory academic progress.
How to apply
Complete your fine arts scholarship application. 
Complete your audition if you are seeking a dance, music, or theatre scholarship. And if you are seeking the art scholarship, you'll need to submit an art portfolio. (You can provide us a link on your fine arts scholarship application.)
Complete your admissions application and be admitted to Cornell College.
Auditions
There are three ways you can complete an audition. 
Attend one of our upcoming audition days, which we have a couple of times a year. The next Audition Day is February 14, 2020.
Schedule an individual visit to see our campus and audition during your visit. You'll need to speak to our visit coordinator about scheduling your audition to fit it within your individual visit itinerary. 
Or send us a link to your audition video, which you can supply on your fine arts scholarship application form. 
Which fine arts scholarship most interests you?