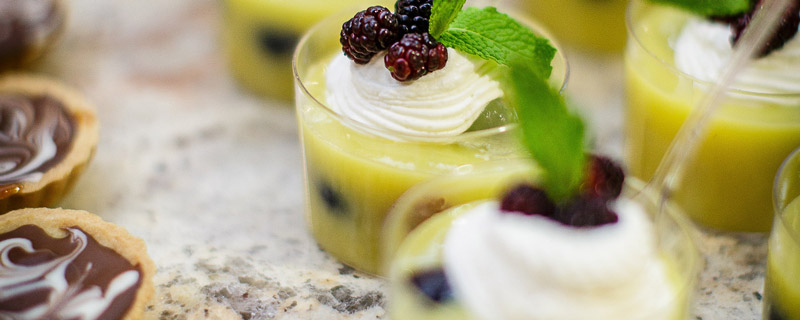 Cornell's catering services are provided by Bon Appétit, a company driven to create food that is alive with flavor and nutrition, prepared from scratch using authentic ingredients. We blend a tradition of fine service with creative planning, a commitment to sustainability and consistent, memorable event execution.
Whether you are planning a breakfast meeting, a wedding reception, or something in between, we work with you to plan a unique event perfectly tailored to your needs, with a variety of high-quality options at a fair price.
Catering guide
Please refer to our catering guide for sample menus and information about pricing, orders, and scheduling. The sample menus are intended as a starting point—we are dedicated to customizing menus to suit your needs.
---
Testimonials
Speechless
I wanted you to know that you are your staff made our day. We are speechless (and we are some talkers!) I will tell you some of the pictures people took with just their phones are jaw dropping gorgeous. Please let your staff know we thought you were all simply amazing. Thank You Again!!! —Lisa Kindred
From good to great
Working with the Bon Appétit catering has been a very positive experience. The event's theme was presented to the company with few menu items in mind. We were impressed with the creative, authentic and flavorful results designed by the chef. Additionally, all details for the event's dining experience were planned and executed in the most thorough and professional manner. Bon Appétit made the difference from a good event to a great event! —Joey Crowley '09