Off-Campus Studies Scholarships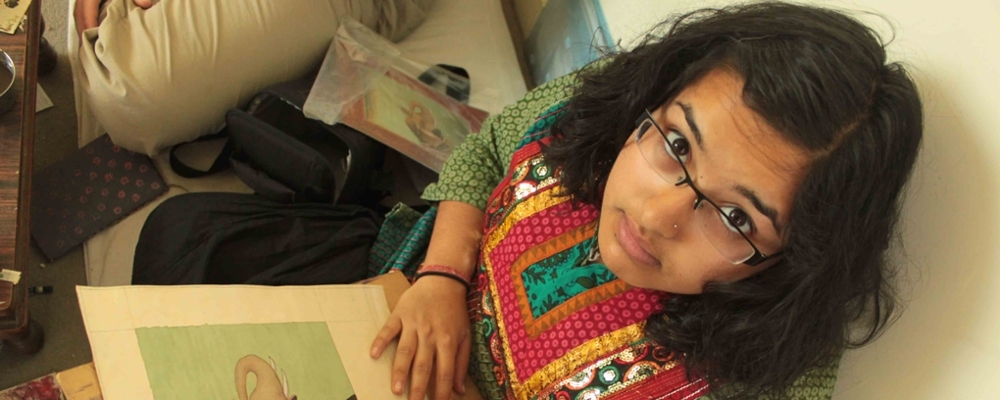 You may be eligible for an off-campus studies scholarship to help offset the cost of traveling for an off-campus course or program. You do not have to apply for each scholarship separately. The International Studies Oversight Committee (ISOC) determines the appropriate funding source and the scholarship amount.
A number of generous donors recognize the value of experiential learning off-campus. What better way to learn about rock formations in New Zealand than spending an 18-day Block in New Zealand with your professor and peers sketching in your field notebook, hiking, taking samples, and measuring formations?
The International Studies Oversight Committee (ISOC) determines the appropriate funding source and the scholarship amount. The ISOC considers the following criteria:
Academic standing
Cost of the off-campus course or program
Your personal statement and the quality of your writing
Your faculty recommendation letter, which your professor must email directly to the Off-Campus Studies Program Coordinator
Financial need (when applicable)
March 3 by 4:30 p.m.
This deadline applies for all off-campus studies scholarships for both the academic year and the summer off-campus study programs. If you miss the deadline because you're a new transfer student, contact us, and we'll see what resources we can find to help you.
Scholarship application steps
Please complete the following by the deadline:
Submit your scholarship application form
Attach your personal statement to your application form
Your faculty recommendation letter must be emailed to the off-campus studies coordinator by this deadline so please make your recommendation letter request early
Personal statement guidelines
When writing your 500 word (approximately) personal statement, keep these questions in mind:
What features of this course or program are of special importance to you?
How does the course or program relate to your academic, professional, and personal goals? 
What strengths do you bring to an off-campus program? What challenges do you foresee?
How will you incorporate your off-campus experience in your life (future courses, campus activities, career, graduate school, etc.) after you return?
The quality of your writing in your personal statement will be considered by the committee. Please consult the Writing Studio in the Cole Library for guidance.
All scholarship winners must compose a thank-you note to the donors upon completion of the course. 
We can help you find additional funding sources to support your off-campus study experience. Subject specific scholarships and grants can also help offset the costs of an off-campus course or program. Location specific scholarships and grants may also be available. 
| Additional funding source | Contact | Details |
| --- | --- | --- |
| Berry Career Institute | Jodi Schafer | Interested in a specific field and want to study abroad to gain more experience in that field? Research, internships, and other experiential learning opportunities may be funded through one of the programs at the Berry Career Institute. |
| Academic Affairs | Laura Farmer | Various scholarships and fellowships are available dependent on the academic area of interest associated with your study abroad experience. |
| Benjamin A. Gilman International Scholarship | Off-Campus Studies Coordinator | This Department of State scholarship might be a good fit for you if you are Pell Grant eligible. Although not funded by Cornell's off-campus studies program, we can help you determine if you should apply for this scholarship. |
| Financial Assistance | Pam Perry | Many loan providers have special financing packages for students studying abroad. Meet with Pam in Financial Assistance for some guidance on loans. |
| Institute of International Education | Online resource | You'll find hundreds of scholarships, fellowships, grants, and paid internships for U.S. undergraduates on the Institute of International Education's Study Abroad Funding Directory. |
Get started
Make sure to review the registration process for an off-campus studies course. If you've already registered for an off-campus studies course, great! Now, you should apply for scholarships.