And explore outside the classroom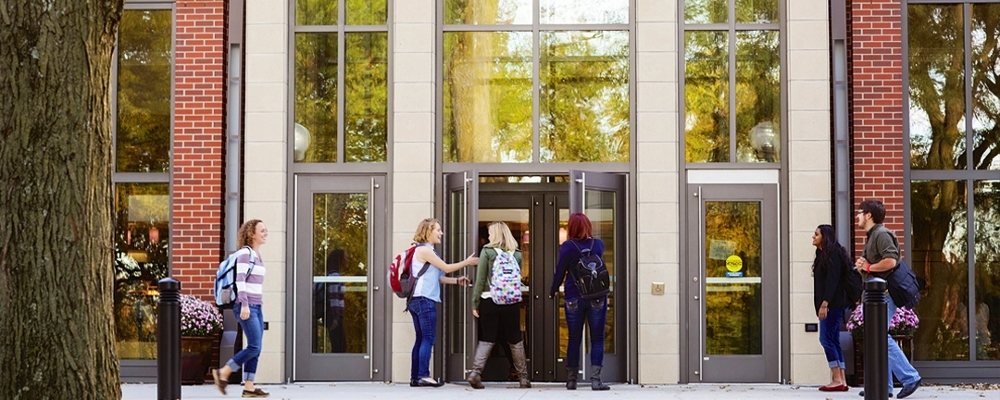 Classes end at 3 p.m. every day, for everyone, so you have time to explore outside the classroom, too. If you're an athlete, you'll practice with your team. If you're into the performing arts, you'll prepare for your next production. You might also put in a shift for your work study job, or volunteer through the civic engagement office. There are so many student groups you can try: Greek societies, intramural sports teams, and social groups that range from hobbies, religion, and entrepreneurship to health and wellness, social justice, and politics.
There will be visiting speakers, concerts, performers, bouncy houses, and firepit s'mores on McGrane terrace. Every four years, presidential candidates will descend on campus and vie for your attention and your vote. Events are scheduled outside classroom hours of 9-11 a.m. and 1-3 p.m. so you never have to choose between class and meeting that visiting recruiter for your dream job.