Cornell College Visual Arts Award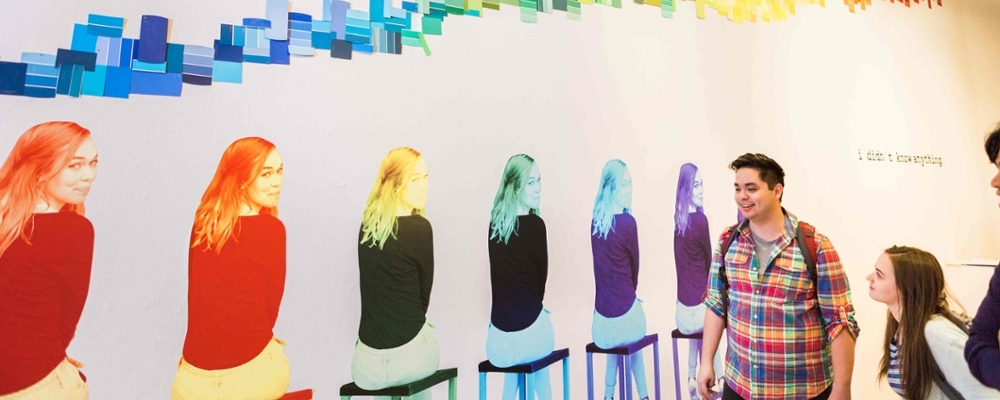 If you plan on participating in art or art history at Cornell, you should apply for a Cornell College Art Award!  
Cornell College Visual Arts Award eligibility requirements
Any Cornell College student is eligible for an Art Award which is given in addition to your academic merit scholarship. Participation in the Department of Art and Art History or taking art courses is not required, but encouraged. Many art award recipients do take courses and remain involved with department activities.
Steps for eligibility
Deadline

Complete our fine arts scholarship application with your art portfolio materials.
Students interested in Fine Arts Awards after April 1 should contact Evelyn Rush, Visual and Performing Arts Recruiter, erush@cornellcollege.edu

April 1, 2022
Complete your admissions application

 and be admitted to Cornell College. You may complete your fine arts scholarship application at any time during your application to the college. Neither is a prerequisite.
*Art awards are competitive and a limited quantity is available, so submit your application as early as possible for consideration.
Portfolio guidelines
Art Scholarship portfolio guidelines
Submit 5-15 pieces of your work. Portfolio submissions are accepted through the fine arts scholarship application or can be sent to portfolios@cornellcollege.edu. You are encouraged to submit pieces from all the mediums you have worked with - inculding digital art!
Photos should be in high quality JPEG format. 
Include the title, medium, and dimensions of each piece of art. For digital art pieces, please include the digital platform used to create the piece. 
Art Award renewal
As long as you maintain satisfactory academic progress and fulfill the expectations outlined, your award is renewable for up to four years. 
Next steps
If you would like to set up a campus visit with fine arts faculty or have any additional questions, contact Visual and Performing Arts Recruiter Evelyn Rush.