Dining Services Hours of Operation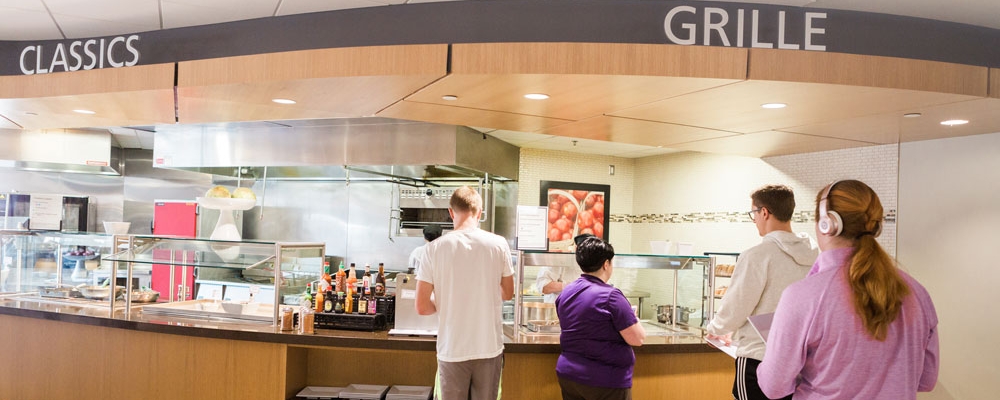 The standard hours of operation for dining services during the academic year, beginning with the breakfast service on Monday, August 23, 2021, is found here: Cornell.CafeBonAppetit.com
There are two locations to view so be sure to select the one you are interested in.
The Hilltop Cafe is our full-service dining hall that offers students and guests a wide variety of food, from house-made pizza and fresh pasta, to creative vegan entrees and seasonal salads!
Zamora's Market offers popular menu items freshly made, conveniently packaged, and ready to go. Stop by for a specialty coffee, a midday snack on your way to class, or a protein pack post workout!
Please note that the standard hours of operation are subject to change for the fall athletics pre-season, New Student Orientation, holidays, breaks or special events. In those cases, signs will be posted in the dining hall to let students know of the updated schedule. You can also find details as soon as they are public here: Cornell.CafeBonAppetit.com