Computer Science Degree Program
A hands-on, collaborative approach that sets students up for success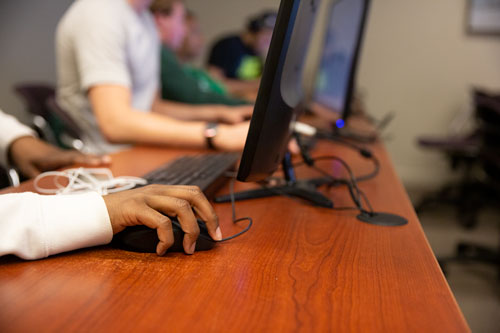 Related Programs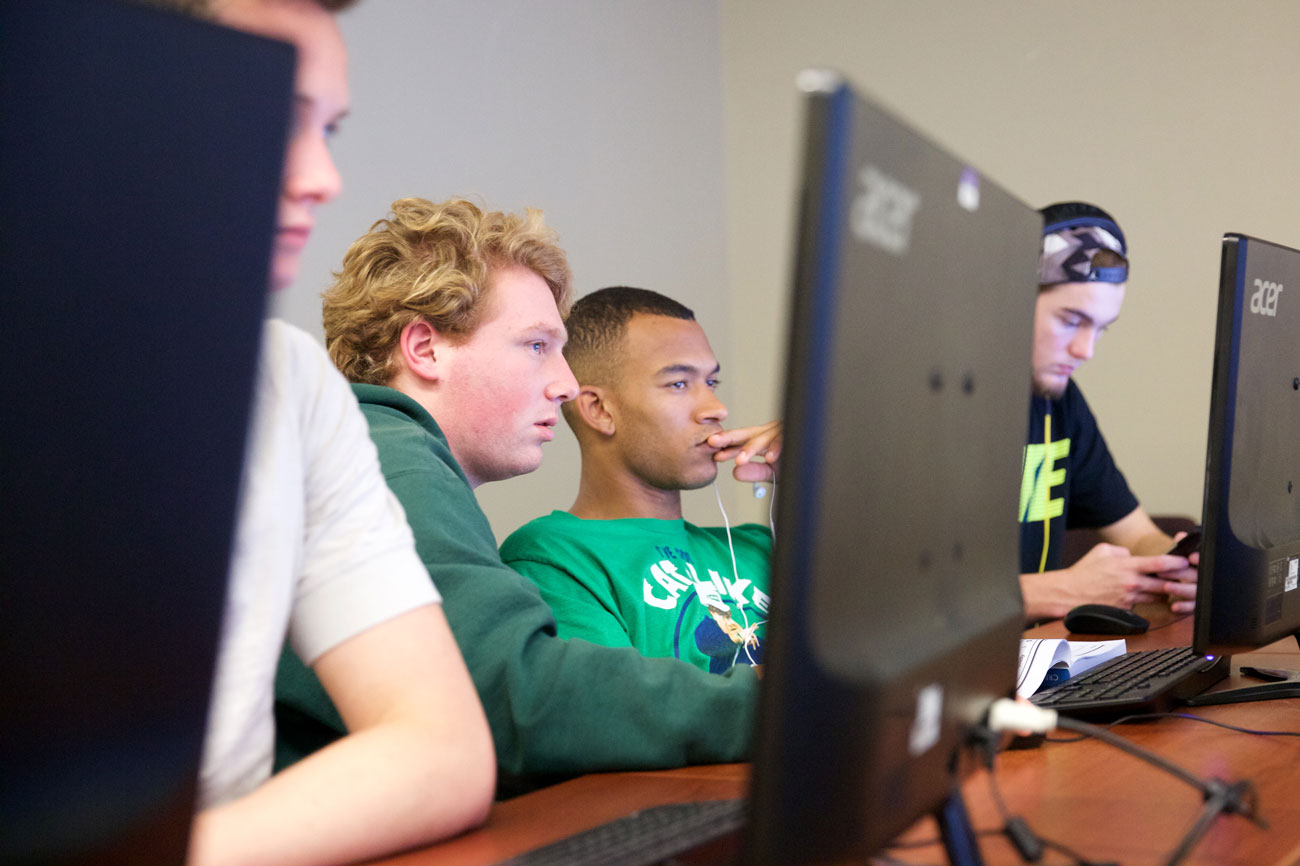 Why major in computer science at Cornell College?
As a computer science major at Cornell College, you'll do so much more than write code. Here, you'll develop skills in teamwork and communication. And you'll dig deep into specialized courses, such as Mobile App Development and Human-Robot Interaction, based on your interests.
With our block plan, you'll have the opportunity to get the hands-on experience you need to excel. Immerse yourself in a subject with no outside distractions. Work side by side with professors who will guide you and mentor you. Spend all the time you need studying or conducting research in our open computer labs.
Interested in taking a block or two for an internship? You can follow in the footsteps of Cornell alumni who have worked for the likes of Facebook, John Deere, and Florida Power & Light, to name a few. Plus, with Cornell's focus on providing a well-rounded liberal arts foundation, you'll set yourself apart to employers with your exceptional communication and critical thinking abilities.
Experiential learning and internships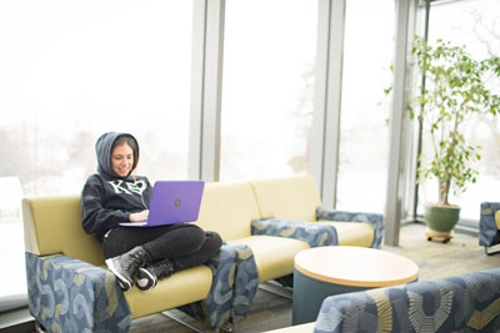 A world of hands-on opportunities
As a computer science major, you will engage in hands-on activities throughout your entire curriculum. In small, collaborative classes, you'll work side by side with professors as you move seamlessly between lectures and projects.
Beyond the classroom, you'll have the opportunity to grow as a student. Collaborate with professors on a robotics research project. Work with Cornell's information technology staff. Pursue an internship that will enable you to gain a whole new perspective on the computer science field.
But why stop there? Beyond the boundaries of our campus is a world of learning opportunities. Head out with faculty members for tours of local companies. Visit a research lab. Compete in intercollegiate programming competitions. It's all here for you at Cornell College.
Courses and degree requirements
With our Ingenuity Curriculum, you'll receive a solid academic foundation that helps you build the critical-thinking skills you'll need to excel as a computer science major. As you work toward your degree, you will be introduced to software development using Java, JavaScript, Python, Ruby, and other programming languages. In the classroom, you will explore a wide range of fundamental concepts and be able to add specialized courses based on your interests.
To complete your degree, you will develop a capstone project in which you will be involved in all phases of iterative software development.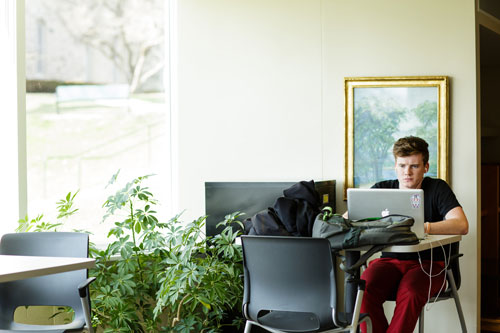 Student outcomes
Computer science graduates may choose from numerous career paths, including working as a software applications developer, systems analyst, network or database administrator, business intelligence analyst, or quality assurance specialist.
Our computer science professors are passionate about helping you, learn, grow, and succeed. They take a personal interest in each and every student and will work with you to help you meet your educational goals.
Meet your computer science professors.
Cornell College offers two degrees for those interested in computer science.
B.A. in computer science
Minor in computer science
Nick Adamou, Class of 2020
B.A. in computer science