Monday-Friday: 9 a.m.-4 p.m.; Sunday: 2-4 p.m.
Luce Gallery, McWethy Hall, 809 First Street SW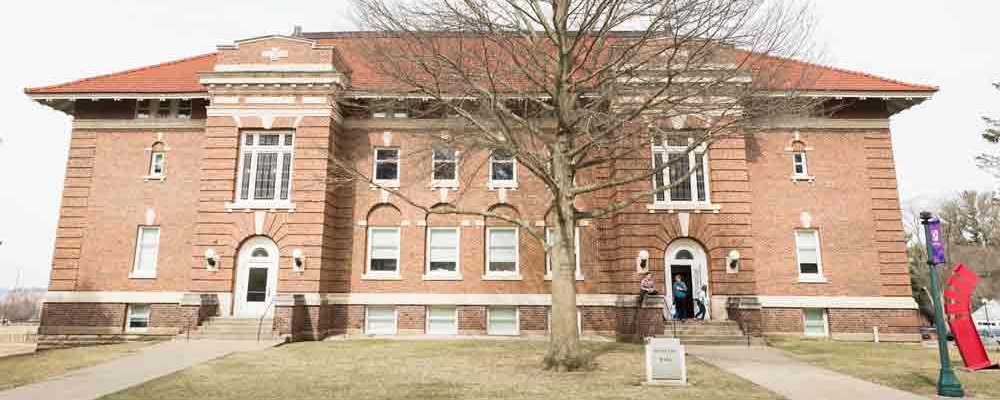 Luce Gallery is now open to the public.
*Maximum five guests at a time allowed in the gallery, unless socially distancing with a class approved by the Art Department. Masks are required in McWethy Hall and the Peter Paul Luce Gallery.
2021

–

22 Peter Paul Luce Gallery Exhibits
Aug. 23–Sept. 15: Block 1 

Art and Community Workshop: Mural Project

Installation: Sept. 18, Lincoln Highway Arts Festival, First Street and 2nd Avenue, downtown Mount Vernon. Second-Year Seminar course taught by Associate Professor of Art Susannah Biondo-Gemmell  with technical instruction from Visiting Artist Mark Benesh.
Oct. 1–Nov. 5, 2021: Alumni Art of the Pandemic
Reception: Oct. 9, 3–5 p.m. during Homecoming.

The show features work in multiple medias by more than 20 Cornell alumni.
Nov. 19–Dec. 17: "Light and Sound": Alex McKenzie and Dana Potter 
Reception & Gallery Talk: Nov. 19, 4-6 pm
Cornell Assistant Professor of Art Alex McKenzie and Dana Potter, who teaches at the University of Northern Iowa, collaborate in this exhibit. Potter is a printmaker and technologist with an interest in biometric and sensory technologies. Her practice includes work involving eye-trackers, location mapping, and facial recognition. McKenzie is an interdisciplinary artist whose work is informed by internet and memetic culture and manifests itself in numerous forms, including music composition and interactive sound installation. "Light and Sound" features projections and data visualizations that document and respond to generative sound works.
Jan. 30–March 11, 2022: "From Cornell To Cathartica: The History of Cathartic Comics" by Rupert Kinnard '79 
Artist's reception and gallery talk: 4–6 p.m. Feb. 11
Kinnard's work has been included in numerous anthologies and collections of work by Black and gay artists, and he created the oldest continuing Black gay and lesbian comic characters in the U.S. His Brown Bomber, a black, gay superhero, appeared regularly in The Cornellian newspaper and was featured prominently in the 1979 Royal Purple yearbook.
Senior shows: April 2022
Funded through the Peter Paul Luce Programming Endowment
Dana Potter, "Know No Good No How," print

Cole Pierce '00, "231 Hectarctic," 2021, acrylic on birch panel, 20 x 16"

Abby Lyons Kerr '04, "What's Really on the Other Side of the Rainbow," 2021, acrylic on canvas, 48 x 36"

Robert Kennedy '90, "Mines of Spain 1612," June 2020, photograph on metal, 12 x 18"

Alex McKenzie's art incorporates music composition and interactive sound installation