Monday-Friday: 9 a.m.-4 p.m.; Sunday: 2-4 p.m.
Luce Gallery, McWethy Hall, 809 First Street SW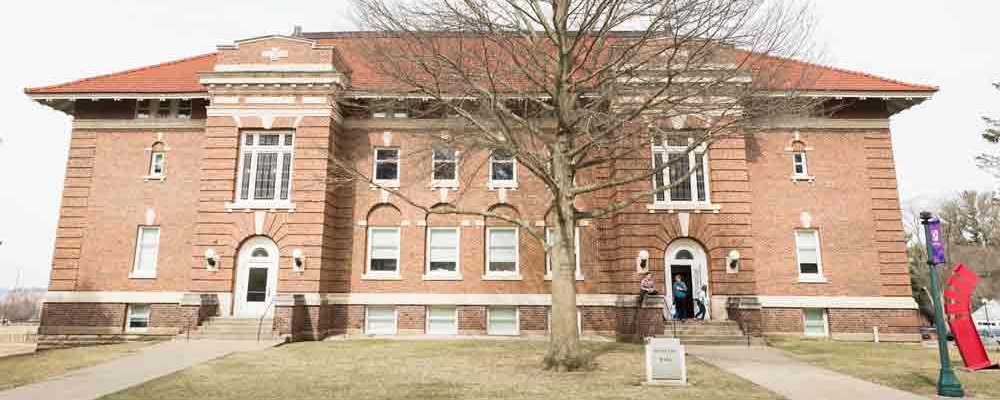 Luce Gallery is now open to the public.
*Maximum five guests at a time allowed in the gallery, unless socially distancing with a class approved by the Art Department. Masks are required in McWethy Hall and the Peter Paul Luce Gallery.
Spring 2021 Luce Gallery Exhibits
Jan. 18 – Feb. 19, "totis viribus (with all my might)," Erick Wolfmeyer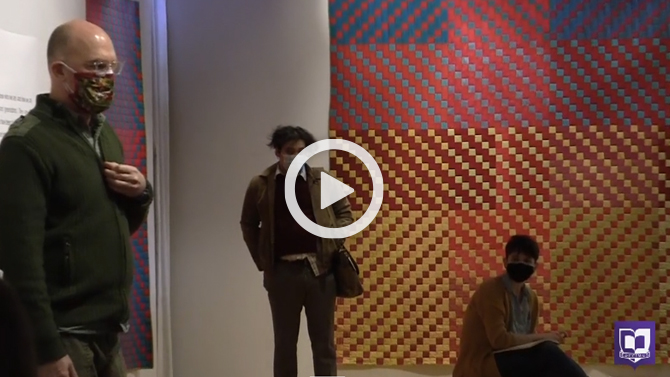 Wolfmeyer completed his formal education in 1990 at Washington University in St. Louis, Missouri.  He earned a bachelor of fine arts in photography, studying with photographer Joe Deal (1947-2010), one of the founding artists of the New Topographics movement.
Made as a gift with the help of a pattern, Wolfmeyer started his first quilt in 1998, while living in Yountville, California. He now works exclusively from his own designs, which start as pencil sketches. Albeit unplanned, his quilts have developed into a full-fledged art career, and have been featured in numerous publications in the U.S. and Europe. In addition to multiple exhibits in the U.S., his work has been shown throughout China (2012), and in the Alsace region of France (2018).
In a quote from his art statement, Wolfmeyer describes what art-making means in the context of these works, "I make quilts for the common good, not the least of which is my own. I make them to be an inspiration, a joy, and a transcendent experience for both myself and the viewer."
He credits the generosity of fellow quilters for everything he knows about sewing. Facilitated through a broker in northern Indiana, Wolfmeyer is deeply committed to all of his work being Amish hand-quilted.
Oct. 13, 7 p.m.: Caroline Kipp Lecture, "Art of Masks"
Caroline Kipp is a curator, artist, and textile and decorative arts historian. She holds a B.F.A. in fibers from the Massachusetts College of Art and Design, and an M.A. in museum studies from Harvard University.
She is currently the Curator of Contemporary Art at the George Washington University Museum and The Textile Museum in Washington, D.C. Previously, she was the Curatorial Associate in the Department of Contemporary Art at the Museum of Fine Arts, Boston where she was responsible for the contemporary decorative arts collection, including the Daphne Farago collection. She curated the Farago gallery rotations and co-curated "Beyond the Loom: Fiber as Sculpture/Subversive Threads" as part of Women Take the Floor.
Prior to this, she was part of the M.F.A. Boston's Textile and Fashion Arts Department where she contributed research to the exhibition "Gender Bending Fashion." Her areas of research include modern and contemporary textile arts, craftivism, jacquard weaving, French Kashmere shawls, and color field painting.
Oct. 22, 7 p.m.: Enduring Traditions, "Sacred Landscapes of Ancestral Americas," Panel Discussion 
Nov. 4, 7 p.m.:  Celia Stahr Lecture, "Frida Kahlo in America"
Funded through the Peter Paul Luce Programming Endowment