Classical Studies Program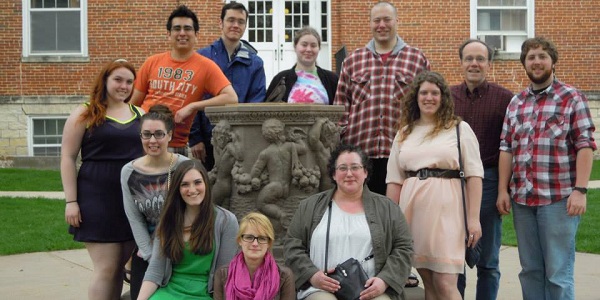 Degree options
Major/minor in classical studies
Program overview
The classical studies major at Cornell focuses primarily on reading Greek and Latin literary texts, but we also seek to push the boundaries of the discipline by working with archaeological evidence to focus on the societies and economies in which those texts were produced. Learning to work with material culture and archaeological evidence—from large scale monumental remains to papyri—is a mainstay of our program, both in the classroom and during off-campus trips. Another distinction of Cornell's classical studies major is our focus on classical reception, how classical studies is integrated into our society today, in courses like Big Screen Rome, Classics and the Graphic Novel, and Epic Tradition: Ancient and Modern Odysseys. 
Classical studies is an interdisciplinary program. Core courses can be taken in Greek or Latin, and electives include courses in art history, religion, and philosophy. Students in the Classical Studies Program at Cornell explore the ancient world through a variety of subjects, study abroad, and research opportunities.
Beyond the classroom
One Course At A Time makes it possible for students studying classics at Cornell to take entire blocks just to focus on research, work at a full-time internship, or extend the classroom beyond campus for an entire study-abroad block in ancient Greece or Rome, where students explore archaeological sites and museums while immersed in modern Greek and Roman culture.
Related Programs