Sustainability at Cornell
Today impacts tomorrow
Backing our words through our individual and collective actions
Cornell cares about sustainability and preserving our natural resources for future generations, which is why we have initiated many sustainable projects and practices on campus.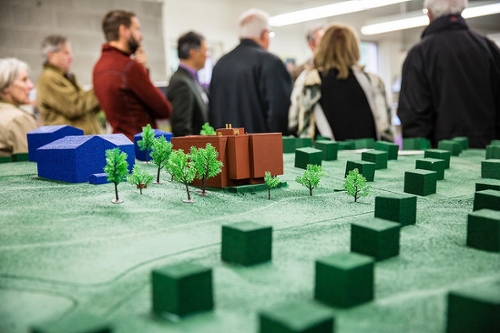 Facilities
Cornell's Office of Facility Services works to preserve and reuse campus resources by:
Creating our own biodiesel - Cornell produces 400 gallons of biodiesel per year by reusing cooking oil waste from our food services. The biodiesel is used to run our mowers and tractors.

Using high efficiency heating - Cornell has installed natural gas boilers in all buildings on campus, which reduces the use of the inefficient steam plant.

Developing a wind tunnel model for the Russell Science Center to reduce electric demands for ventilation.

Upgrading to high efficiency, front-loading washing machines to residence hall laundry rooms.

Using energy efficient LED motion sensor lighting in residence hall common areas.

Installing energy efficient windows to reduce temperature fluctuations and reduce energy bills.

Installing energy efficient heating and cooling systems and water heaters in several residence halls.

Testing timers on showers to reduce water consumption (Pauley Rorem pilot program).

Building bat boxes across campus for mosquito control.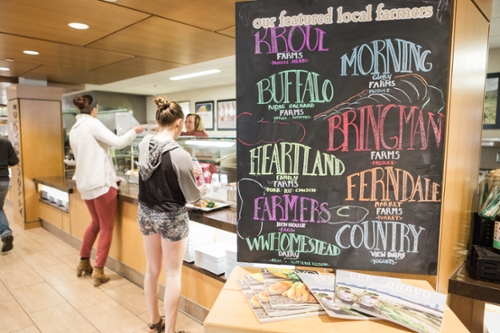 Food
Cornell's dining services are provided by Bon Appétit, a company which strives to provide fresh, nutritious ingredients, while supporting sustainable farming practices by:
Introducing washable to-go containers - The Sustainability Task Force is piloting a two-stage program to introduce washable contains for carryout dining in place of cardboard. A total of 265 students have participated so far. 

Reducing carbon emissions - Bon Appétit's policy is to emphasize plant-based options, skew the menu mix away from beef (a major source of the strong greenhouse gas, methane) and source the beef we do buy from North American farms and ranches.

Prioritizing plant-based proteins (using organic when possible to reduce the petrocarbon based fertilizers) - Each month Bon Appétit strives to reduce cheese purchases, which reduces one commonly utilized source of animal protein.

Supporting the Real Food Challenge - The RFC was implemented by students to prevent and reduce food waste, with the goal of promoting just and sustainable food by "shifting university food budgets away from industrial farms and junk food and towards local and community-based, fair, ecologically sound and humane food sources." All chefs and managers employed by Bon Appétit must follow our sustainability purchasing policies and our Food Standards.

Decreasing deforestation - Bon Appétit's Low Carbon Diet program, which emphasizes plant-based proteins, makes landfills our last resort, avoids airfreighted foods, and avoids purchasing items that contribute to deforestation. Paper products are those certified by the Forest Stewardship Council.

Implementing Farm to Fork 101 - Bon Appétit purchases at least 25% of ingredients from sources within a 150 mile radius, including vegetables and fruits from three farms right here in Mount Vernon. Apples and potatoes are sourced from Central City, broccoli from Lisbon, and pork, beef, and chicken from Donnellson.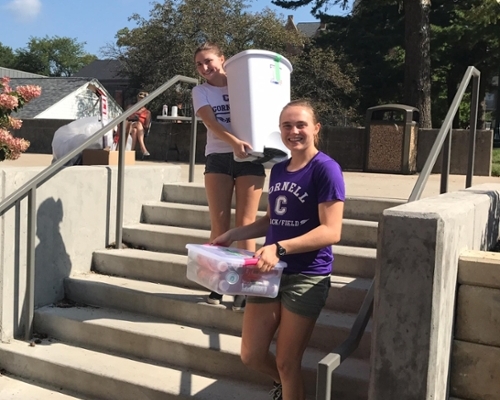 Recycling and waste reduction
Cornell is committed to reducing waste throughout campus by focusing on more efficient, economical practices, such as:
Reducing the number of printed copies by shifting to more online (PDF) papers.

Working in conjunction with Information Technology and a student group to recycle three tons of e-waste.

Using soy-based ink, which is more effective in recycling toner cartridges.

Supporting an end-of-year donation of clothes and furniture to Goodwill.

Placing recycling containers in residence halls.

Recycling non-traditionally recyclable items.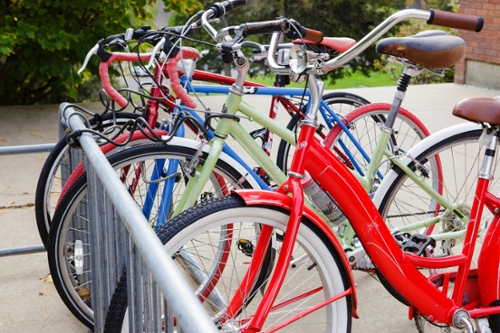 Alternative transportation
Do you need help getting around? Do you want to reduce your carbon footprint?
Our Purple Bike program helps students, faculty, and staff maintain and fix their bikes for free at our Purple Bike Shop (minus the costs associated with the parts) and provides a place for students to store their bikes over the winter.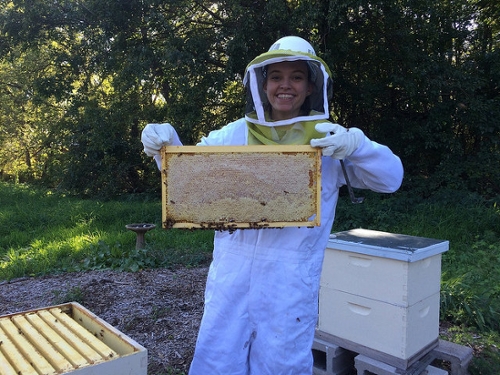 Teaching and research
Cornell has designed a variety of ongoing and future projects to not only aid in student teaching and research, but also to maintain and improve the community on and around campus. This includes:
Fostering beehives.

Interacting with a local orchard.

Installing bat boxes, funded by student senate, on some campus buildings.

Visiting and researching the prairie, which contains intentional native plant areas.
Future projects
The Sustainability Task Force is leading the charge in introducing the use of solar panels across campus.

Reworking the signage and nature of campus recycling bins.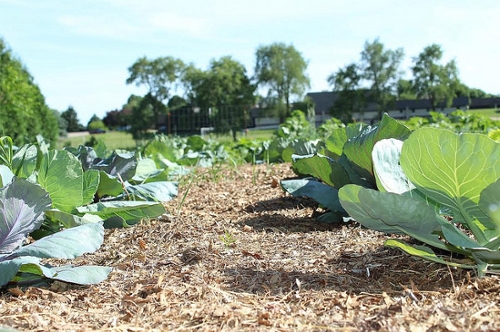 Sustainability task force
Charge
The Cornell College Sustainability Committee is the primary campus-wide advisory group focused on the most efficient and effective steps that Cornell can take to develop a more sustainable campus, advising Cornell in the assessment and prioritization of potential initiatives. The Committee will help imagine and implement steps to advance sustainability at Cornell, and will review related proposals, including aspects such as their feasibility, cost, and effectiveness, within the context of Cornell's current practices and the programs of other institutions.
Members
Rhawn Denniston - Chair, Director of the Environmental Studies Program

John Harp - Vice President for Student Affairs

Crystal Lewis - Unit Director for SSC Services

Tammy Mildenstein - Biology professor, member of the Environmental Studies Program Committee

Jeff Gibson - Director of Information Technology

David Smigo - Manager at Bon Appétit

Luke Fischer - Facilities Operations Manager

Two student members