2020-2021 Off-Campus Courses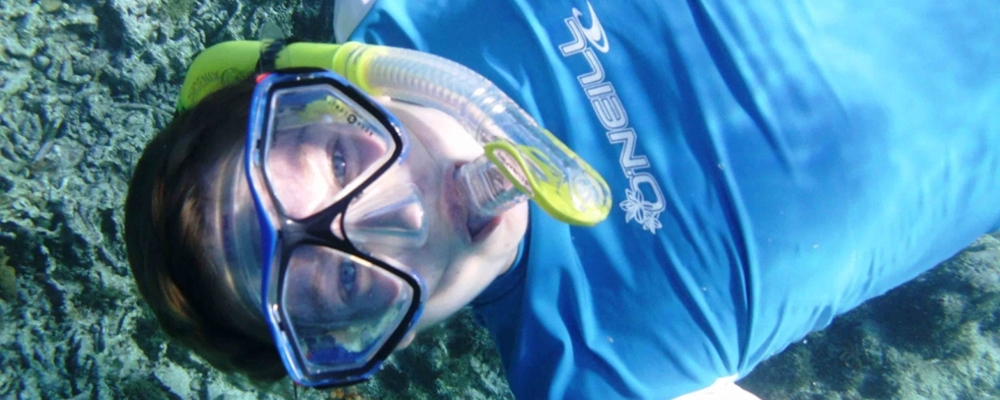 Cornell's One Course At A Time schedule provides ample opportunities to study for a block off-campus. You might choose an off-campus course where you travel domestically or you might travel internationally. 
Can you see yourself studying here?
Block 2
Holocaust and Human Rights in Europe—POL 255
Estimated course cost: $3,500
This course addresses the history, politics, sociology, and lived experience of the Holocaust and other significant human rights abuse in Europe, both from the point of view of victims and perpetrators. We will visit Holocaust and other human rights sites, and work to understand how and why human rights come to be abused, how and why abuse affects the victims, and how post-conflict communities work to resolve differences and learn from periods of abuse.
*This course will entail a significant amount of walking with luggage and climbing stairs, as well as difficult content.
Theatre and the Arts in New York City—THE 348
Estimated course cost: $4,000
Study theatrical performance and production in the commercial capital of American Theatre, New York City! Attend more than fourteen plays and events across roughly two weeks, from Broadway mega-hits to small experimental productions, with museum visits and professional workshops in between. Make professional connections by meeting alumni and local working artists, and go backstage at some of the most fascinating productions in the city. Discuss and debate how plays make meaning, and what makes a production successful. Taught in NYC. Prerequisite: THE 201 Play Analysis.
*This course will entail light exercise such as walking tours, museum visits, climbing stairs backstage, etc.
Pilgrimage: El Camino de Santiago—REL 370 or SPA 370
Professor Hoklotubbe and Professor Selmer
Estimated course cost: $2,750
We will travel together for two-weeks along the medieval pilgrimage route, El Camino de Santiago, across Northern Spain. Throughout history and across the world, people have adventurously journeyed beyond the boundaries of the familiar to distant destinations believed to be profoundly inspiring and sacred - the homes of divinities, saintly relics, and supernatural occurrences. Whether questing to see and be present in such auspicious centers that often embody cultural ideals and desires or to be formed by the challenging journey itself, pilgrims leave home in hope of acquiring some experience or power that might make right or gain a unique perspective about a problem that cannot be solved otherwise. We will engage in interdisciplinary coursework, focusing on the history, culture, language, traditions, and religious practices relevant to El Camino. During our travels we will visit museums, medieval cathedrals, ancient forts, and the beautiful countryside of the Galicia region of Spain as we bus and walk across such Spanish destinations as Madrid, Pamplona, Leon, Santiago, and even "The End of the Earth."
*This course entails walking over long distances and hiking along uneven terrain.
Block 4
Slavery and the Environment in a Comparative Context—HIS 241
Estimated course cost: $2,000
This course offers a rare opportunity to explore historic slave plantation ruins on a remote island in the Bahamas as a means of interpreting the history of slavery. We will examine the attempt by British Loyalists, who left the American colonies after the Revolutionary War, to establish cotton production in the Bahamas, and learn how the environment shaped the evolving dynamics between enslaved people and plantation owners. A significant portion of the course (two weeks) will be conducted at the Gerace Research Institute on the island of San Salvador; this will enable us to explore the ruins of several slave plantations, including the Farquharson Plantation. The journal Charles Farquharson kept from 1831-1832, which documents a slave uprising, is the only one in existence from a Bahamian slave plantation, and will be a central course text. Other field activities will include hiking, snorkeling, swimming, exploring historic sites, spelunking, learning from local residents about bush medicine, and experiencing the local culture. Prerequisite: sophomore standing or above.
*This course entails intensive field activities most days while we are on the island. It requires hiking over uneven terrain and carefully navigating through tight spaces. Students should be prepared for a certain amount of physical discomfort from the elements, including heat, humidity, and bugs. Students will need to be able to get up and down from an open air truck and carry their own luggage.
Movement in Cultures: Bahamas—KIN 355
Estimated course cost: $2,800
Escape the cold to study kinesiology in the beautiful Islands of the Bahamas! This course provides an immersive exploration into human movement in the life and culture of the Bahamas. Throughout the block we will investigate the intersections of various aspects of physical activity (exercise, sport, physical education, cultural expression) with Bahamian history, culture, education, wellness, tourism, and the environment. Specific research topics may include environmental impacts of movement-based tourism, education of movement within and outside of the Bahamas school system, the meaning and quantification of movement during Junkanoo Cultural Festival, the impacts of sports tourism, and a comparison of the history of movement between the indigenous Lucayan tribes, colonial settlements, Loyalist plantations, and present-day society. A significant portion of the course (two weeks) will be conducted in Nassau and at the Gerace Research Institute on the island of San Salvador, Bahamas.
*This course entails hiking, snorkeling, swimming, exploring historic sites, spelunking, community engagement with local residents and practitioners, and experiencing the local culture.
Block 6
Biological Problems—BIO or BMB 485
Professor Tepper & Professor Christie-Pope
Estimated course cost: $3,200
BIO/BMB 485 is a capstone course involving both students and faculty in collaborative research. Students participate in a multifaceted ongoing research project focused on how climate change affects coral reefs. Fire coral and their algal symbionts are used as a model system to explore responses to thermal stress and coral bleaching. The course takes place on South Water Caye, a 12-acre Caribbean island surrounded by mangroves, tidal seagrass flats, and pristine coral reefs teeming with marine life located on the Belize barrier reef. Daily activities include laboratory research and snorkeling coral reefs. Prerequisite: BIO 315 or permission of instructor.
*This course entails walking, swimming, and snorkeling.
Block 7
Applied Anthropology: Environment, Culture, and Sustainability in Appalachia—ANT222
Professor Davis
Estimated course cost: $2,000
Appalachia is a region with a rich and varied history, often overshadowed by stereotypes and sensational depictions. In this course, we will spend time in the mountains of central and southern Appalachia in order to learn more about the experiences, issues, and triumphs that shape this region and the people who live there. We will especially focus on environmental dilemmas and conflicts, considering how the issues of Appalachia extend beyond the mountains. Using a holistic lens, we will explore the history, culture, economics, and the politics of the region. Activities will include hiking the Appalachian Trail, touring coal mines learning about mountaintop removal, meeting local activists, visiting regional organizations, museums, and heritage centers, and attending live music and other performances. Prerequisite: ANT 101.
*This course entails walking, hiking, and touring coal mines.
Gods, Emperors, and Philosophers—CLA 274/REL 268
Professor Gruber-Miller and Professor Hoklotubbe
Estimated course cost: $4,000
Gods, Emperors, and Philosophers invites students to trek across Greece and Western Turkey as explore and contemplate both the material and textual remains that inform our knowledge of the ancient Mediterranean world from the Trojan War and the to the Ottoman empire. This course will visit archaeological sites and modern cities which hold considerable significance for our understanding of ancient Mediterranean religions, imperial politics, ancient and medieval societies, and philosophy, including Istanbul, Pergamon, Hierapolis, Aphrodisias, Ephesus, Athens, Corinth, and Delphi. This course will give special attention to how both material remains, inscriptions, and ancient texts illuminate our understanding of how ancient and early modern Mediterranean peoples imagined, constructed, and communicated both divine and imperial power. Students will explore how different ethnic and religious communities have responded to discord or imperial rule; discover how (and why) rulers take on divine qualities; contemplate how different communities define justice; reflect on how people have responded to the fear of death. Readings will include selections from Plato's dialogues, Paul's letters, Josephus' history of Jewish experiences under Rome, and the Qur'an. Students will explore ancient cities, palaces, markets, theaters, sanctuaries, basilicas, synagogues, mosques, and museums. Throughout both Greece and Turkey, students will be led by their professors and tour guides across archaeological sites and cities and even be given the opportunity to give a mini-tour themselves.
*This course will entail significant walking and hiking.
Financial Management Seminar—ECB 352
Estimated course cost: $350
This course provides an introduction to the dynamic world of derivatives. We mainly focus on options and futures and will learn about the characteristics of the markets and institutions where these instruments trade, pricing models (e.g. the binomial model and Black-Scholes-Merton model), trading strategies (e.g. covered calls, protective puts, and spreads), forwards vs. futures, and the application of derivatives for financial risk management. Prerequisites: ECB 151, and ECB 210, 225, or 243.
*This course entails walking and some stairs.
Get started
If you haven't already registered for your off-campus studies course, make sure to review the process for registration and find out if your off-campus studies course has any prerequisites. If you've already registered, traveled, and returned from your trip, make sure to submit your photos for our Off-Campus Studies Photo Contest! Have fun and good luck!