Mail Center Information
Cornell Mail & Service Center conducts the mailing operations for Cornell College. Through campus mail, we collect and distribute interdepartmental mail; deliver incoming USPS, UPS, Amazon, and FedEx letters and packages; and process outgoing mail and packages. We offer postage, metering, sealing, and nonprofit permit mailing. We have accounts with UPS and DHL. Packages with prepaid UPS and FedEx labels can be dropped off here. UPS picks up at 3:30 p.m. Monday-Friday.
The Mail & Service Center is located on the bottom level of the Thomas Commons. We are open Monday-Friday from 8 a.m.-4 p.m., and on Saturdays from noon to 2 p.m. when classes are in session.
For best results in mailing, call when you begin planning a project. Distribution, including mailing, should be one of your first considerations. If it is not, you could be in for delays and unnecessary costs. Call us if you have any questions about mailing. Our goal is to provide you with efficient, economic, and timely service.
Service Center Information
We offer printing/copying that is less expensive for departments than using stand-alone printers located across campus.
Services provided include:
Color copying and printing
Laminating
Spiral binding
Purchase paper (we have a selection of colored paper in both text weight and cardstock)
Folding
3-hole punching
Stapling
Padding (making notepads)
Carbon copies (2-part, 3-part, and 4-part)
Examples of variable data printing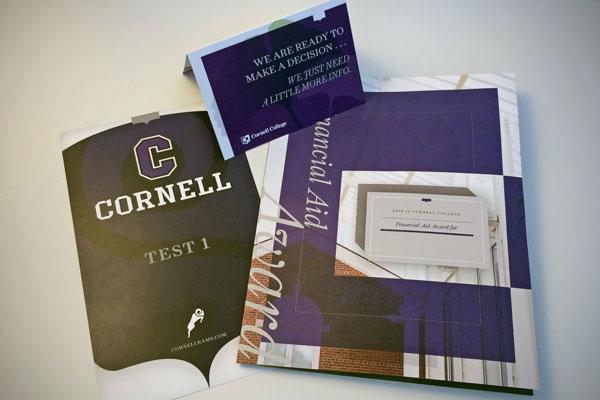 Examples of programs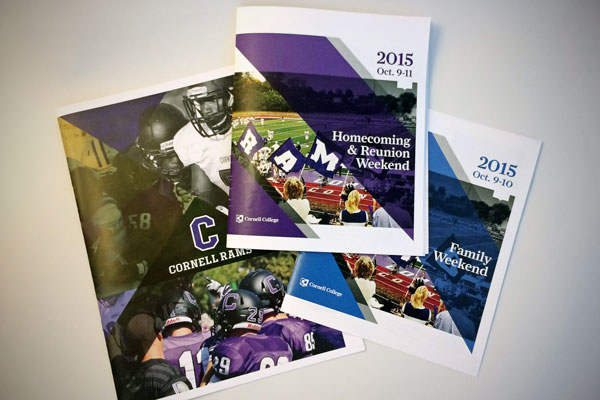 Examples of cards and brochures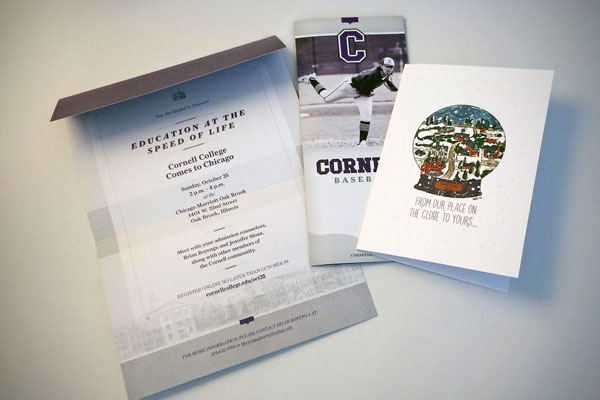 Examples of specialty pieces