Cornell College Dance Award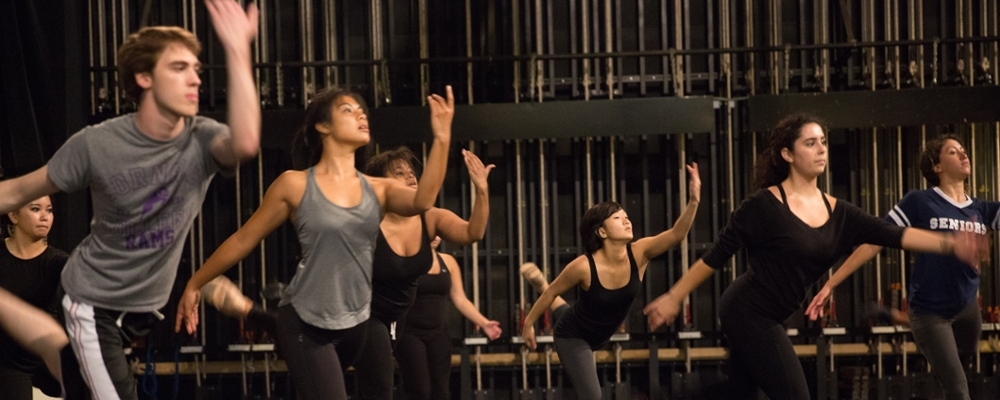 You may be eligible for our stackable Cornell College Dance Award.
Cornell College Dance Award eligibility requirements
Dancing is required but if you are applying for this scholarship, we assume you love to dance!
Audition information
You have three audition options. Attend our Fine Arts Audition Day. Schedule an on-campus audition. Or provide us a link on your fine arts scholarship application to a YouTube or website video. Here's what you'll need prior to your audition:
Headshot photo (8x10)
Dance resume
Letter of recommendation from a theatre teacher, director, or a person in the dance field
Fine Arts Scholarship Audition Day
Our next scheduled audition day is February 14, 2020 and is a great opportunity to learn more about campus and Mount Vernon as well as complete your audition. 
Prepare your best, leave the nerves at home. We look forward to watching you perform. 
Scheduling an on-campus audition
Make sure to schedule an audition at least two weeks in advance. We'll do our best to coordinate with the professors who will manage your audition. Contact admissions for any scheduling help or questions. 
Dance audition guidelines
Dance audition guidelines
Perform a solo piece that is 2-3 minutes in length in the style you feel most comfortable performing.
The choreography can be original or that of another choreographer.
If auditioning on campus, bring your music and the device your music will be played on because an accompanist will not be provided.
Your music can be a cutting from a larger piece.
During the scheduled audition you will meet with the dance professor and discuss the program, talk about your interests in dance, and be given the chance to ask questions. 
You will complete an interview with the dance faculty as part of your audition either in person or via Skype.
Cornell College Dance Award renewal
You can renew your award annually (up to four years) as long as you maintain satisfactory academic progress and fulfill the expectations as outlined. 
Expectations
Expectations
Participate in one dance course per academic year.
Participate in one main stage production or one movement-based adjunct course per academic year.
Your yearly main stage production should be movement intensive, such as a cabaret, a musical, or a dance recital.
Attend the theatre and dance department meetings monthly.
Get started
What do you do next? If you haven't completed your Fine Arts Scholarship Application yet, start that as soon as possible. If you have completed your application, great! We just need to know that you are interested in pursuing this opportunity. Don't forget to schedule your audition and good luck!