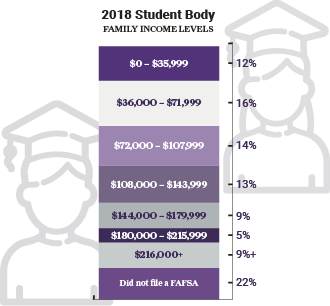 What will your Cornell education cost?
That question requires consideration of a number of factors before we can give you an answer and the quickest way to get a handle on it is to use our Net Price Calculator.
The good news is, students from a wide variety of backgrounds and income levels can afford Cornell.  99% of our students receive financial assistance, and our office is here to help you figure out your aid and your remaining costs. We've provided tools to answer common questions here, and also welcome you to stop in our office when you're visiting campus, or reach out to us at financialassistance@cornellcollege.edu, or call our office, toll-free, at 877.579.4049 to get answers to your questions about paying for college.