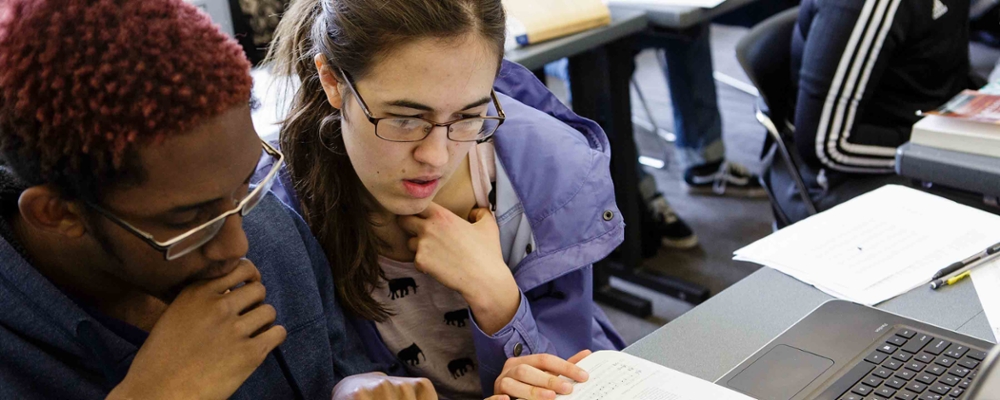 The Management major comes in both general and specialized varieties. When you pursue the business management track at Cornell you are preparing to take a leadership role within a business institution. Leadership entails strategic and ethical thinking along with exposure to the multiple sides of an organization, such as finance, analytics, and personnel management. Alternatively, if your goal is to focus on a firm's most important resource—its people—then the personnel management track is for you. This course of study blends business with psychology and introduces you to the many sides of talent management.
Whether you prefer the "big picture" approach or are excited to focus on how talent and company culture drive business success, the management major may be a good choice to pursue. Students who study business management often find themselves in careers such as:
Financial manager, $64,496*
Business operations manager, $71,053*
Management analyst, $64,220*
Students who study personnel management often find themselves in careers such as:
HR specialist, $62,590*
Benefits and compensation manager, $86,830*
*Average mid-career salaries according to PayScale, 2016.
Degree options in management
Business Management
Personnel Management
Management courses employ the liberal arts tradition to the fullest to build a rounded skillset that prepares you for leadership roles in business and advanced graduate study.
In Cornell's management program, you will:
Learn multiple ways of framing problems, not just bottom-line calculations.
Develop strong writing, teamwork, and presentation skills in small classrooms.
Become a responsible decision-maker, rooted in a complex understanding of a global community.
Become career-ready in emerging and high-demand business fields, while gaining solid preparation for nationally recognized business certifications.
Apply mathematical ideas to a range of social and business problems, frequently using real-world business cases or simulations.
Mentoring and career preparation
Throughout your college career you will work with your advisor to evaluate your academic progress and help determine your ongoing course of study. Your advisor will also push you to engage with the resources offered by the Berry Career Institute where you can get career guidance as well as find internships and job shadowing opportunities. The institute will help you prepare for graduate school placement exams, interviews, and find networking opportunities with alumni in your chosen field.