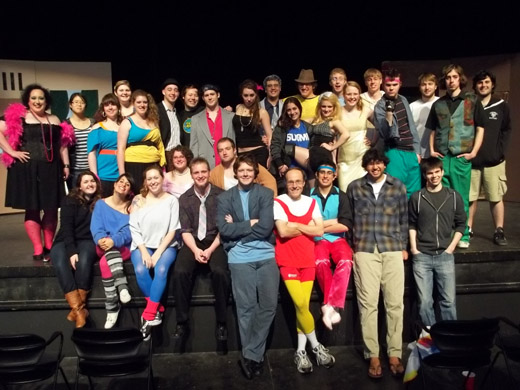 The cast and crew of the 2011 production of Plautus' Asinaria.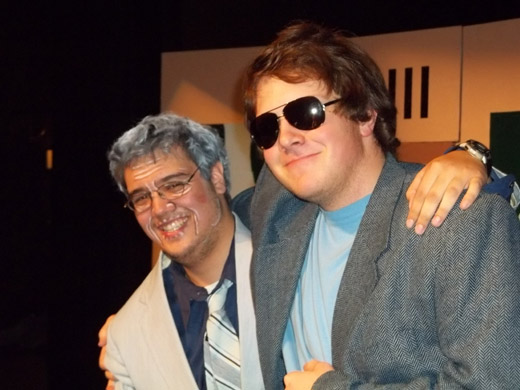 Demaenetus (Ryan Anderson) conversing with Libanus (Andrew Bowman) about his son: "I already know it: That son of mine. Love. Sex. With that whore from next door. With her - Philaenium."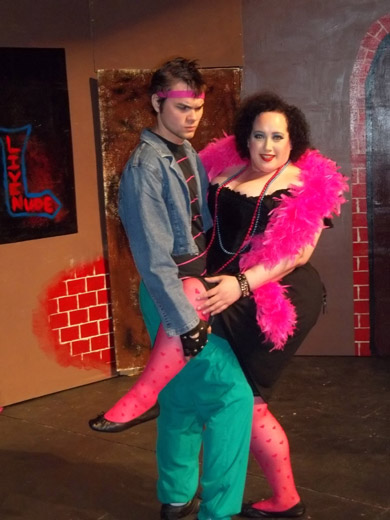 After flirting, "all sex'n'smarm," Cleareta (Paula Duke) tries to entice Diobolus (Jake Jacobsen) to buy Philaenium's services for a year. "Come back, don't be shy... when- if, you get the funds."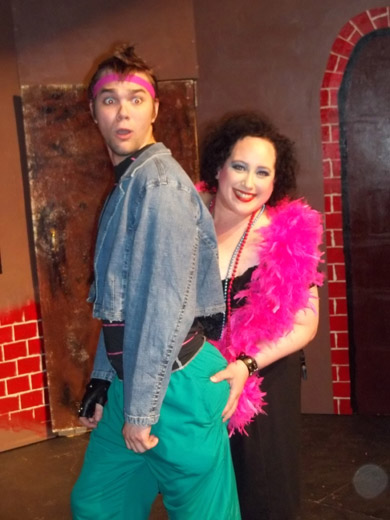 Diobolus (Jake Jacobsen) gets a little more than he bargained for from Cleareta (Paula Duke.) "If a nipple gets fondled, that's no skin of the bird catcher's nose. If a kiss gets snatched, he can just bag him, and no need for a net." -Cleareta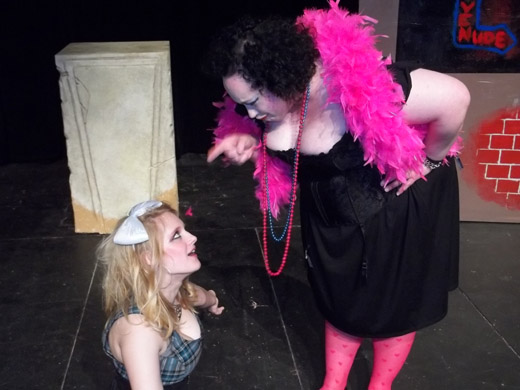 Cleareta (Paula Duke) Scolds Phileanium (Played by Sammy Mathews.) "How many times have I said no? Argyrippus, son of Demaenetus: no naming, touching, talking, eyeballing together. What fees has he paid?"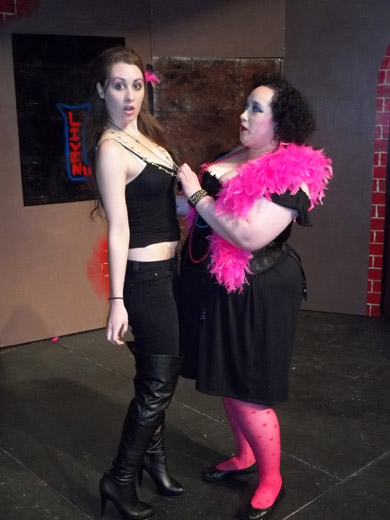 Cleareta (Paula Duke) prepares Philaenium (played by Calla Holmes-Robbins) for business: "That's my profession: my tongue demands, my body asks, my mind pleads."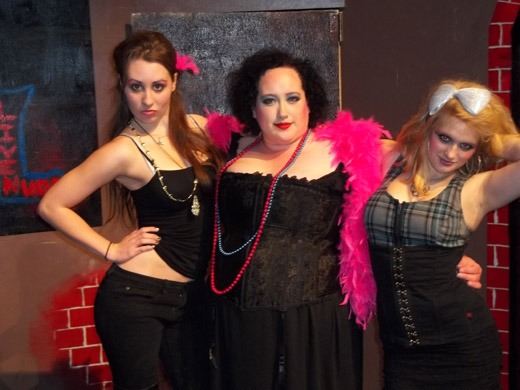 Cleareta (Paula Duke) and both Philaenium (Calla Holmes-Robbins and Sammy Mathews)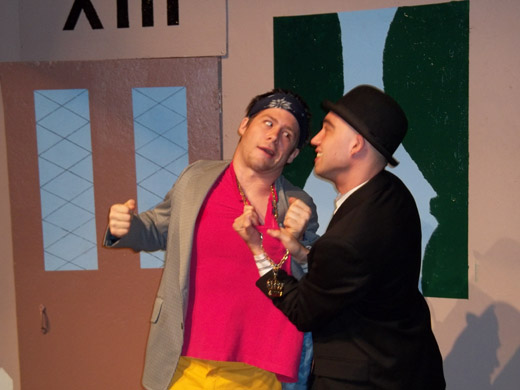 The Merchant (Ron Logan) has a disagreement with Leonida (Nick Loughlin) about the money for the asses. "Sure and it's retribution will be mine. On your back!"
Continue to
Return to Introduction to Latin Literature