Berry Career Institute Experiential Learning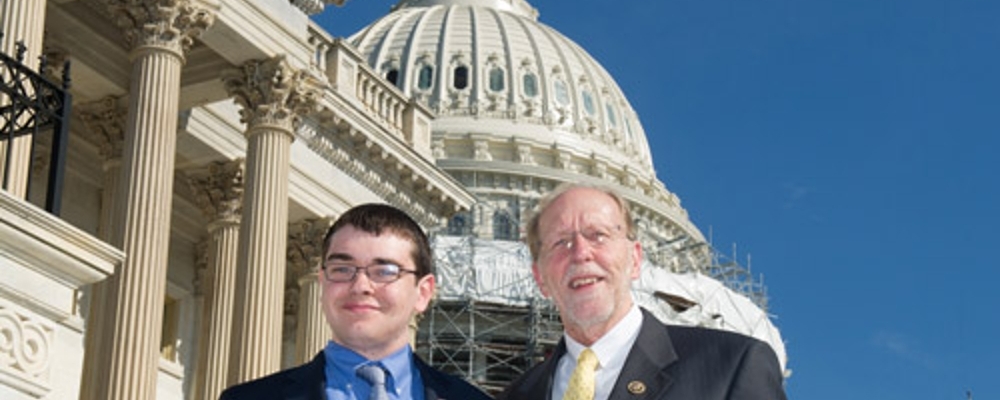 In addition to funding Cornell Fellowships, The Berry Career Institute provides financial support for expenses associated with experiential learning outside of the Cornell Fellows Program. The majority of this funding is awarded to students pursuing internships and research opportunities, however, conference attendance where students have been asked to present or share research, as well as costs associated with certifications that provide professional credentialing and give back to Cornell will be considered. 
Applying for Internship (For-Credit) Funding
If applying for a for-credit internship, please select the apply now button to complete both the funding and registrar credit requests. This one form takes care of both requests. Once complete, the appropriate departments will receive and consider your request. You will be notified by the Berry Career Institute for a decision on funding and the Registrar's Office for academic credit. 
If you are requesting funding for an internship where you are not seeking credit, conference participation where you are presenting, or a professional certification that also adds value to Cornell College please see instructions further down the page for how to apply. 
Internship Guidelines and Requirements
The majority of internships are done for academic credit, however, internships not done for credit will be considered on a case-by-case basis.
Paid internships will be considered for funding only if wages do not fully cover expenses. You will be responsible for providing a budget that clearly shows expenses in excess of wages. 
Internship expenses considered for funding include travel, food, and housing. Attire and supplies necessary for the experience will not be considered.
Funding amounts are determined based on a budget of anticipated expenses provided by you, the student.
If you receive funding for your internship, you will be required to provide photos and a written testimonial at the end of your experience for marketing purposes. 
Funding is not available to cover academic credit cost.
Application Checklist: For-credit Internships
Find a faculty sponsor. You must have a faculty sponsor agree to award credit for the internship and complete a syllabus outlining their expectations.
Secure an internship site. While you do not need to be selected by your chosen site at the time you complete your application for funding, you must be in the process of applying for the internship. Funding will be contingent upon acceptance by the internship site. 
Prepare a resume. A resume outlining your experiences is necessary to help the funding committee review your credentials. You are strongly encouraged to have your resume reviewed by a Berry Career Institute staff member prior to application submission. Make an appointment. 
Write your personal statement.

 The personal statement 

should provide background on the site, your qualifications, and how it relates to your career goals. Required length is 600-900 words. Your proposal must be reviewed by a staff member in the Writing Studio or Berry Career Institute and must include the following elements:

An overview of the organization and how you found out about it.
Why the internship interests you and the 

projects you might be working on.

Skills and experience you have that will allow you to contribute to the organization. Be specific. 
What you hope to gain from the experience and how it helps you work towards your academic and career goals.

Create a budget estimate. Utilize the sample budget worksheet to estimate food, transportation, and housing expenses.
Complete the Internship Application (apply now button above). This form will serve as your request for funding and academic credit. Be prepared to submit the following documents. 

Budget for food, transportation, housing, and possible supplies 
Resume
Job description
Other Funding or Not-for-credit Internship Requests
If you are requesting funding for conference attendance (where you will be presenting), a professional certification that also gives back to Cornell, or a not-for-credit internship, please send an e-mail to Lindsey Meza and include the following.
Personal statement which states how the experience will help you achieve your academic and career goals (250 word minimum)
Timeframe for experience
Resume
Deadlines for Funding Requests
Blocks 1-8: 60 days prior to internship or other experience
Summer: March 22, 2019 (1st Friday of Block 7)
Maximum award amounts:
U.S. based experiences: $1,500
Internationally based experiences: $2,000
Additional funding is also available from the Robert Bunting Experiential Learning Endowed Fund to support internships and conference participation in the areas of for-profit entrepreneurship, free enterprise, and free market economics. Possible opportunities in these areas would be at the Mises Institute and with The Heartland Institute.