Berry Career Institute Experiential Learning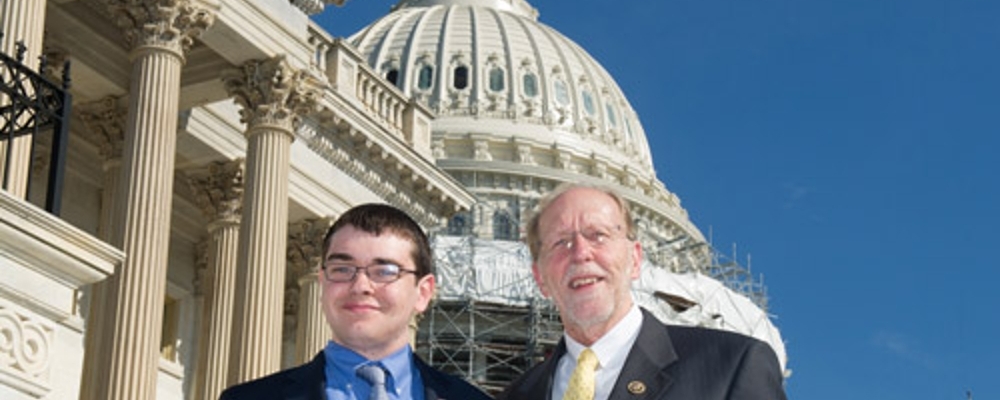 Experiential learning opportunities supported by the Berry Career Institute offer life-changing opportunities for students through work experience at some of the most respected organizations in the U.S. and overseas. In these professional settings, students gain real-world experience, career insights, and personal connections while contributing to the operations of their employers. Funding is available to students from all majors.
Additional funding is also available from the Robert Bunting Experiential Learning Endowed Fund to support internships and conference participation in the areas of for-profit entrepreneurship, free enterprise, and free market economics. Possible opportunities in these areas would be at the Mises Institute and with The Heartland Institute.
The Berry Career Institute assists students with experiential learning opportunities in the following ways:
Creating or updating resumes, applying for internships, and preparing for interviews
Providing financial support to help offset expenses related to the experience
Priority deadlines
Blocks 1-8: 30-60 days prior to start date
Summer: April 17th (1st day of Block 8)
Maximum award amounts
U.S. based experience: $1,500
Internationally based experience: $2,000
To obtain Berry Career Institute support for experiential learning, you must complete an application and follow funding guidelines.
Previous Experiences
Diego Verdugo
Southern Cone Group, Montevideo, Uruguay
The Southern Cone Group, an asset management company that specializes in fixed-income securities, real estate development, and agricultural investment, allowed Verdugo to monitor global financial markets, prepare reports, and provide services to clients.
"Writing an article in Spanish on hedging price risk in agricultural projects and using finance concepts I had learned in English was a unique challenge," according to Verdugo. "It helped me develop an ability to work productively in both languages." He is currently a Financial Planning Analyst in Santiago, Chile.
Kyle Davy
Dallas Cowboys, Dallas, Texas
After visiting the Dallas Cowboys with the "Economics of Sports" class, Kyle Davy was awarded an internship in the marketing department with the Dallas Cowboys. Davy successfully applied the knowledge learned in the classroom to his experience. "In microeconomics we discussed the importance of product differentiation to the firm's ability to price above the market equilibrium price," Davy said. "Working in the special events department at the Cowboys allowed me to witness this concept first hand."
"I loved the excitement in the office each day, and I am very pleased that I had the opportunity to gain sales skills through the internship. This is the best way to get started in the sports management field." Davy is currently a senior account executive for the Iowa Energy, an NBA Development League basketball team based in Des Moines.
Sarah Song
Citigroup, New York City
Sarah Song was one of 400 summer analysts selected to participate in a highly competitive internship program with a 7% acceptance rate. She worked with the North American commercial cards team on five major projects involving pricing models, marketing initiatives, and preparation of training materials. "With operations in over 100 countries, Citi is truly global and remarkably diverse," Song said. "It greatly values its inclusive, innovative and merit-based culture". Song found the internship helped her understand the connections between the global financial industry, and her academic program at Cornell. She is now a financial analyst at Citigroup, working in the office of the Chief Technology Officer.
Additional Experiences Supported by the Berry Career Institute
Public policy
Office of U.S. Senator Tom Harkin (Cedar Rapids, IA)
Cedar Rapids Civil Rights Commission (Cedar Rapids, IA)
Iowa Department of Economic Development (Des Moines, IA)
EMILY's List (Washington, DC)
Yale-China (New Haven, CT)
Office of Congressman David Loebsack (Washington, D.C.)
Financial services
UBS Financial Services (Davenport, IA)
JPMorgan Chase (New York City, NY)
Merrill Lynch (Chicago, IL)
Deloitte Vietnam (Hanoi, Vietnam)
BeManaged Financial Consulting (Grand Rapids, MI)
Marketing and business analysis
Quaker Oats (Cedar Rapids, IA)
VanMeter Industrial Co. (Cedar Rapids, IA)
ESP International (Cedar Rapids, IA)
Seattle Thunderbirds hockey (Seattle, WA)
Amazing Edibles (Chicago, IL)
Non-profit organizations
United Way of East Central Iowa (Cedar Rapids, IA)
Bread for the World (Minneapolis, MN)
Corporate Accountability International (Boston, MA)
Cascade Policy Institute (Portland, OR)
Translational Genomics Research Institute (Phoenix, AZ)
Milwaukee Repertory Theatre (Milwaukee, WI)
Center for Entrepreneurship and Executive Development (Pristina, Kosovo)
Pro World (Cape Coast, Ghana)
For more information about internships, please contact a BCI staff member.