Strategic thinking that focuses on student success, One Course At A Time.
The U.S. News rankings moved Cornell up to #68 this year for national liberal arts colleges ... a significant jump.  Why? While we can't identify the exact formula for rankings, we've seen a direct correlation between the implementation of our strategic plan initiatives and how our rank has changed.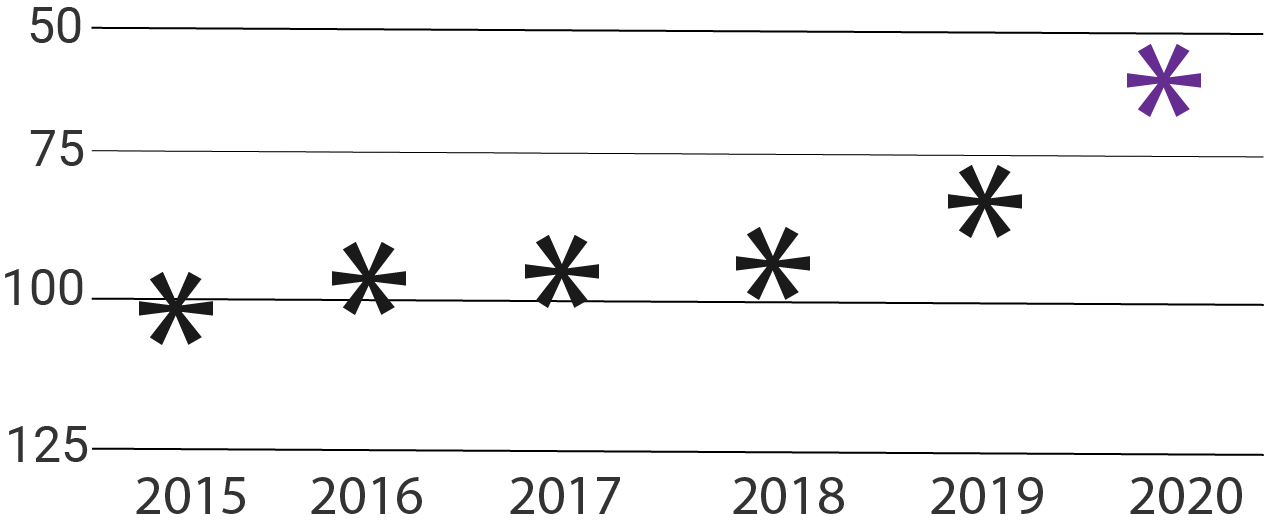 We put a focus on facilities, knowing that students need updated facilities to study, complete research, build community, compete in athletics, and call home at the end of the day.
2015 Renovated four existing residence halls, primarily used as housing for first-year students
2015 Renovated our baseball field in partnership with the Mount Vernon Community School District
2015 Installed synthetic grass surface and lights to our football and lacrosse field
2018 Completed construction of the Russell Science Center
2018 Renovated the bleachers and added restrooms and concessions spaces at the football and lacrosse field.
2019 Completed construction of a new performance soccer field
2019 Completed a major renovation to West Science Hall
2019 Launched a renovation of our primary athletics facility
We set a goal to reimagine the liberal arts and challenged ourselves to consider how we serve our students with the entire curriculum, best utilize our One Course At A Time schedule, and focus campus studies and life after Cornell.
2015 Initiated the Cornell Institute for Summer Research
2016 Opened the Berry Career Institute that merged several career preparation services into one office focused on serving students holistically
2017 Initiated the One Course Summer Institute to introduce high school students to the block system
2019 Completed a new framework for our core curriculum, Ingenuity, that focuses on hands-on learning and skills building for a lifetime across many careers
2019 Launched our first graduate program, a low-residency M.F.A. in creative writing
We've taken a closer look at our offerings compared to what skills are currently in demand in the marketplace and have launched programs that open students up to new opportunities and further increase their flexibility to design their own course of study with new minors. 
Applied Mathematics (minor)
Applied Statistics (minor)
B.F.A. in Musical Theatre (major)
Behavioral Neuroscience (major)
Business (major and minor)

Dance (minor)

Bachelor of Sciences in Engineering (major)
Ethnic Studies (minor)
History (minor)
Musical theatre minor (not a B.F.A.)