Greek attitudes toward "the other"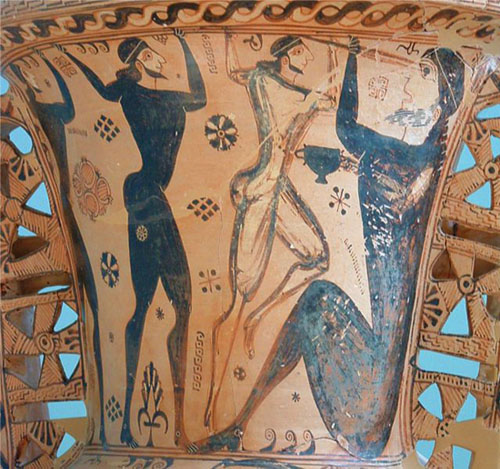 Odysseus and his men blinding the Cyclops Polyphemus.
Detail of the "Eleusis amphora", a proto-attic work, c. 650 BC, museum of Eleusis, Inv. 2630
Read the description of Odysseus approaching the island of the Cyclopes: Homer, Odyssey 9.105-139 (2 webpages)
http://www.perseus.tufts.edu/hopper/text?doc=Perseus%3Atext%3A1999.01.0136%3Abook%3D9%3Acard%3D82

How would you describe the society of the Cyclopes? What elements of their society would have been seen as "barbaric" or as "civilized"? How does Polyphemus treat outsiders/his guests? How do both Polyphemus and Odysseus violate the institutions of hospitality? What does Odysseus learn from his encounter with the Cyclopes?