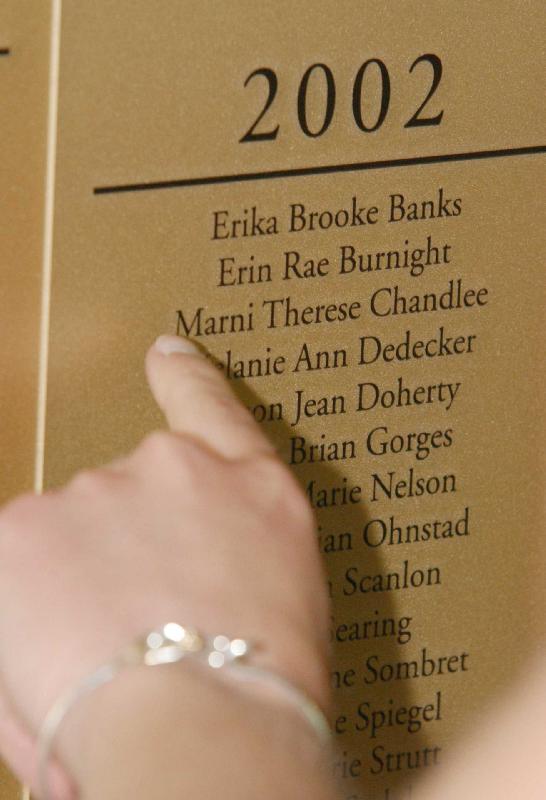 Delta of Iowa Memorial Plaque
Located on the third level of the Russell Cole Library, the Delta of Iowa Memorial Plaque measures 13 feet wide and 5 feet tall and lists the names of all members elected by the Delta of Iowa since its founding in 1922.
The Phi Beta Kappa Memorial Plaque was was dedicated June 1, 2002, in a Commencement Day ceremony. The plaque, a gift of Dr. Christopher J. Ellerbroek, Cornell Class of 1977, was unveiled by Dr. Ellerbroek and his mentor, Chemistry Professor Truman Jordan. About 100 members and guests were present for the ceremony, which included remarks by Dr. Leslie Garner, President of Cornell College at the time, and by Dee Ann Rexroat '82, President of the Delta Chapter, Phi Beta Kappa Society. Festivities concluded with a reception featuring an 80th birthday cake for the Delta of Iowa, which received its Charter in 1922.
Remarks by Chapter President Dee Ann Rexroat