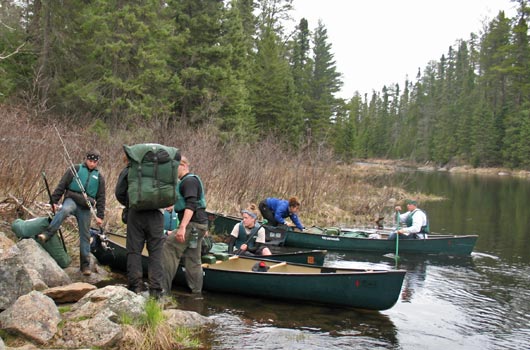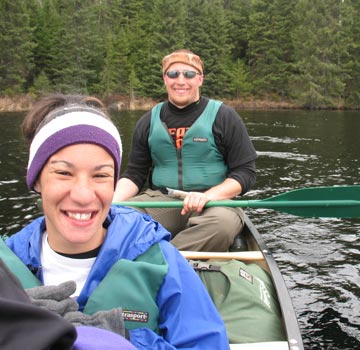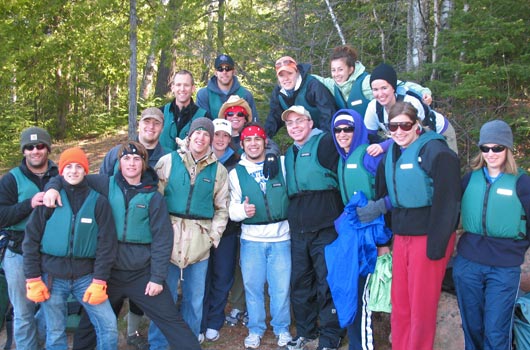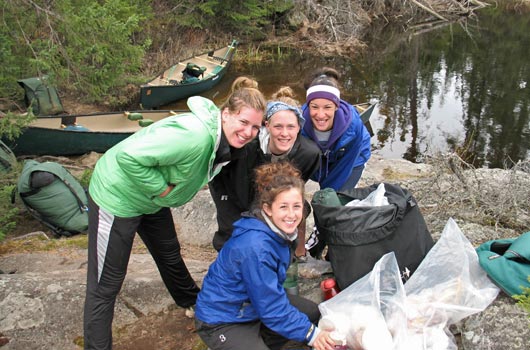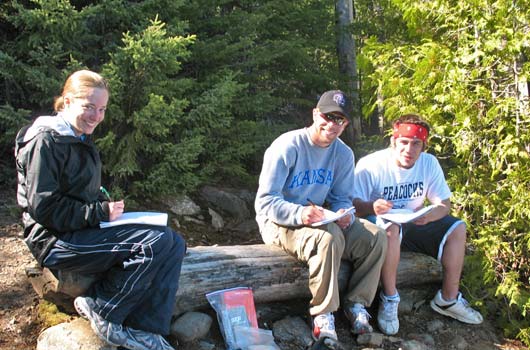 Boundary Waters Course
Every May, our Fitness for Life: Outdoor Activities class journeys to the Boundary Waters Canoe Area in Northern Minnesota.  It is an incredible opportunity for our students to challenge themselves physically, as we use wilderness camping and canoeing as our method of improving fitness and wellness.
But the course goes much deeper than that. Along with learning the "how to's" of camping and canoeing, our students learn to appreciate and preserve nature, develop close relationships with their classmates and discover more about themselves.
Carmen Sacco, who completed the course in 2007, says the mental and physical challenges presented by wilderness learning made the course especially worthwhile.
"One insight I had was that there was no room for goofing around...you had to be focused whenever traveling either by canoe or portage," Sacco says. "But the days were good workouts and the nights were fun."