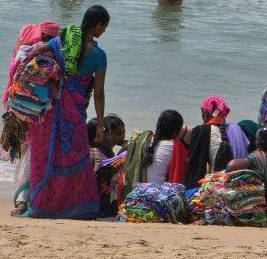 Politics professor Aparna Thomas brings expertise in economic development and global feminism to courses such as Gender in Developing Countries and Strategies to Alleviate Poverty.
Curriculum
Seven of the required ten courses for a major in international relations are offered in the departments of politics and history. Politics courses are taught by Professor Aparna Thomas who offers courses on global feminism and economic development, and by Professor David Yamanishi who teaches course on U.S. foreign policy and the global economy, with particular interests in Latin America. 
History courses are taught by Professor Robert Givens who specializes in modern Russian history. He also offer courses on the history of diplomacy and warfare.
Curriculum Details